Update on Tennessee Unemployment Insurance Modernization Provisions
Nashville, TN – Since June 2010, eligible unemployment insurance claimants supporting minor children have been receiving $15,00 per child, to a maximum of $50.00, as a dependent allowance added to their weekly unemployment benefit amount.
Those dependent allowance payments will end soon as a result of legislation signed by Tennessee Governor Bill Haslam that becomes effective July 1st, 2013. «Read the rest of this article»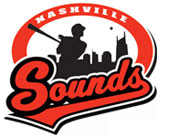 Nashville, TN – The Nashville Sounds suffered their league-leading 17th one-run defeat on Sunday afternoon at Zephyr Field, falling 2-1 to New Orleans.
Nashville managed only three hits on the afternoon and New Orleans hurlers combined to retire the final 15 Sounds batters in order to close out the contest.
Right-hander Hiram Burgos made a rehab start for the Sounds but it was an abbreviated one-inning outing due the onset of a lengthy rain delay. He allowed one hit and walked a batter during a scoreless 22-pitch frame.
«Read the rest of this article»
Clarksville, TN – A two-round total of 26-under par 116 wasn't good enough to win in regulation, Sunday, June 23rd at Swan Lake Golf Course in the Bud Light/Clarksville Golf Association Two-Man Scramble, as the team of Clev Guinn and Tyler Guy needed a short birdie putt on the first playoff hole to defeat the duo of Tyler Phillips and Steven Williams to take the title.
Guinn and Guy (57-59—116) opened the playoff hole with a great drive, just short of the greenside bunker, with Guy following that with a great chip to leave Guinn a short kick-in putt for birdie.
«Read the rest of this article»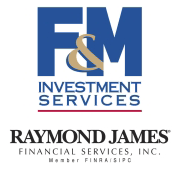 Clarksville, TN – Equities across the globe fell sharply after Federal Reserve Chairman Ben Bernanke implied that the central bank may start to wind down its asset purchases later this year if the economy continues to improve. The three major domestic indices took a hit, and the CBOE Volatility Index spiked to a new high this year.
The statement triggered a selloff on Wednesday and Thursday, as markets reacted to the prospect of higher interest rates. Many market observers already had forecast when this third round of quantitative easing would dial down, but the markets responded regardless. «Read the rest of this article»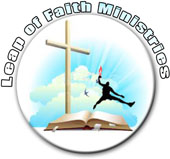 Clarksville, TN – Many Christians reach a plateau in their spiritual lives and seem able to go no further. They pray, study the Bible, attend church regularly, tithe, memorize Bible promises and keep trying to grow in faith.
But they stay at the same level year after year. Eventually, all Christians must come to realize that God isn't foolish. He has filled the Bible with many generous promises of all the things He will do for his children. But He was wise enough to build perfect controls into his word. «Read the rest of this article»
Clarksville, TN – Dunbar Cave State Natural Area has been a State Park since 1973. The cave and its surrounding 110 acres have considerable scenic, natural and historical significance. The entrance offered shelter to prehistoric Native Americans as far back as 10,000 years.
Dunbar Cave State Natural Area will present many nature programs this summer. There are programs for children and adults.
Upcoming events include: Tree Identification Hike, Creek Animals, Night Hike, Nature Detectives. Overnight Backpacking Training (Part 2), Wildflower Hike, Birds of Prey and so much more!
«Read the rest of this article»

Des Moines, IA – Rising sophomore Breigh Jones, of the Austin Peay State University track and field team, placed fifth in the finals of the United States Junior Outdoor Track and Field Championships June 22nd at Drake Stadium, lowering her personal-best to 53.26.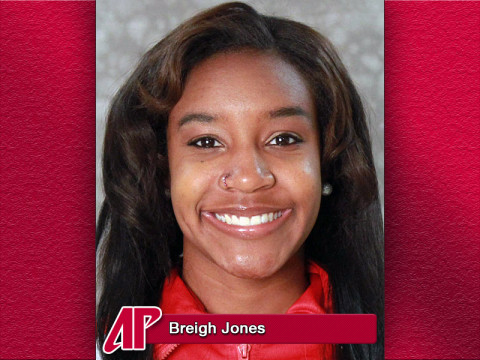 «Read the rest of this article»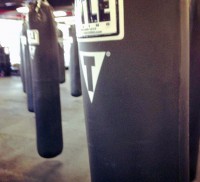 Clarksville, TN – Yesterday I noticed a crazy phenomenon at the gym. The folks who are not in the best shape try really hard to keep up with the instructor and other folks who are in great shape. On the surface this is a great thing. The positive peer pressure motivates some to dig harder than they ever thought they could.
But, it can also be discouraging.
See, try as they might, the 45 year old housewife who has never worked out a day in her life will never be 21 again. The 39 year old dude with the beer belly will never be 18. Crunches  don't turn back the clock. «Read the rest of this article»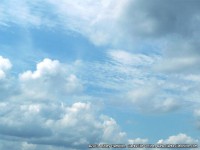 Are You a Wise Guy?
I've been reading Proverbs this week.  There are several Proverbs about being a fool, or about being wise; there are many about accepting instruction and criticism. Why does this matter so much?
We have have a lot to learn, but sometimes we are so busy trying to teach others or tell people how they should work, play and live that we miss out on really amazing knowledge.
It's impossible to know everything, so why do we pretend like we do? My husband knows more about motorcycles than anyone I know, yet he always learns something new; it's because he listens.  He never stops. «Read the rest of this article»

Clarksville, TN – The weekly Clarksville Parks and Recreation Department Recreation Report provides Clarksvillians with a glimpse at the activities and events that are available from the Parks and Recreation Department for them to enjoy together as a family.
This weeks highlights include: Free Sports Tournaments, Doggie Palooza, Independence Day Celebration and Wonder Kids Triathlon.
«Read the rest of this article»