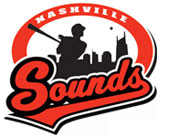 Metairie, LA – The Nashville Sounds' two runs fell short of the mark set by the New Orleans Zephyrs, who defeated Nashville 7-2 Monday night at Zephyr Field to take the series lead with one game to go.
The Z's got on the board in the second inning, plating a run on Koyie Hill's two-out double, which scored Kyle Jensen, who doubled down the left-field line in his first PCL at-bat.
«Read the rest of this article»

Clarksville, TN – The Clarksville Police Department, Tennessee Highway Patrol, Kentucky State Police, Christian County Sheriff's Department, Montgomery County Sheriff's Department, Hopkinsville Police Department and Oak Grove Police Department will be conducting roadside safety checkpoints and saturation patrols on June 28th, 2013 and June 29th, 2013 in Montgomery County, Tennessee and Christian County, Kentucky.
«Read the rest of this article»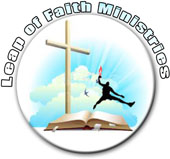 Clarksville, TN – One of the most subtle sins that always entangles us is an attitude of criticism. It causes more unhappiness than all the physical diseases put together. It breaks up marriages, chases children away from home, and splits groups.
People become physically ill because they have been so wounded in their souls by constant fault finding. Some withdraw into mental illness; others commit crimes or turn to alcohol, drugs, and over eating, or become social misfits or chronic failures because they have been told over and over again that everything they do is wrong. «Read the rest of this article»
Nashville, TN – Tennessee is 39th in the Annie E. Casey Foundation's 2013 National KIDS COUNT Data Book ranking of child well-being released today.
Rankings on 16 indicators are clustered in four domains — Economic Well-Being, Education, Health, and Family and Community. Tennessee improved slightly on two domains, held steady on one, and dropped on another.
"Child well-being is a barometer of the current and future well-being of the state," said Linda O'Neal, executive director of the Tennessee Commission on Children and Youth, state affiliate of the KIDS COUNT program, "and while we are disappointed Tennessee's 2013 composite ranking dropped from 36th in 2012 after three years of 'best ever' state rankings, we are pleased to see progress in several indicators. «Read the rest of this article»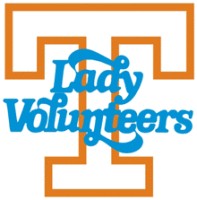 Knoxville, TN — Excited about the opportunities before them, a pair of Lady Vols are preparing to begin stints of play abroad with USA Basketball this summer.
Rising University of Tennessee junior Ariel Massengale earned a spot on the USA World University Games Team, which will play July 8th through 15th in Kazan, Russia. Rising sophomore Bashaara Graves, meanwhile, heads to Panev?žys, Lithuania, for the FIBA U19 World Championship for Women on July 18th through 28th.
«Read the rest of this article»
Monday-Tuesday, June 24th-25th, 2013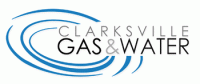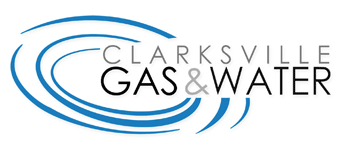 Clarksville, TN – A Clarksville Gas and Water construction crew has closed a section of West Bel Air Boulevard from Bel Air Boulevard to Concord Drive until 4:30pm this afternoon.
Crews are performing sewer service line work along West Bel Air closing it to through traffic. Work will also take place on Tuesday closing the road from 9:00am until 4:30pm.
Traffic will be detoured to West Bel Air Boulevard and Concord Drive.

Clarksville, TN – On Wednesday, June 26th, 2013, a meeting sponsored by Two Rivers Company (TRC) will occur at 6:00pm in the Clarksville City Council Chambers in Downtown Clarksville.
«Read the rest of this article»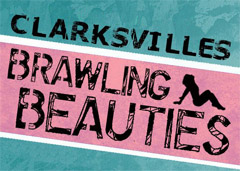 Clarksville, TN – On Thursday, June 20th at 6:00pm, the ClarksVillians Roller Girls hosted a roller derby bout "Clarksville Brawling Beauties" with the Red River Sirens at the Clarksville Speedway as part of the Clarksville Fair weekend.
The teams were broken down into two groups, the White Lightning and the Blackouts.
«Read the rest of this article»
New policy proposals would affect Teacher Pay and Licensure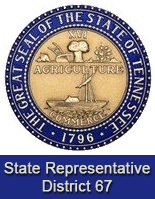 Nashville, TN – The Tennessee Board of Education will meet in regular session on Friday, June 21st in Nashville. Chief among the business items on their agenda is a proposal by the Tennessee Department of Education that will adversely affect teacher pay in the state.
In effect, the proposal would mean teachers in the first five years of their tenure would receive less pay and not be eligible for salary increases, despite their performance or obtaining additional education.
«Read the rest of this article»
Written by Staff Sgt. Barbara Ospina
5th Special Forces Group (Airborne) Public Affairs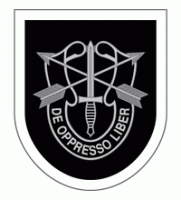 Fort Campbell, KY – The Medal of Honor is our Nation's highest military honor awarded for valor.  It is for conspicuous gallantry and intrepidity at the risk of life above and beyond the call of duty, and is awarded by the president of the United States on behalf of Congress.
To someone who does not know the true meaning of the award, it may be viewed as merely a medal that hangs around one's neck, but it is much more than that. It is prestigious and comes at great sacrifice and selflessness.
«Read the rest of this article»