Clarksville, TN – On Wednesday, June 26th, 2013, a meeting sponsored by Two Rivers Company (TRC) will occur at 6:00pm in the Clarksville City Council Chambers in Downtown Clarksville.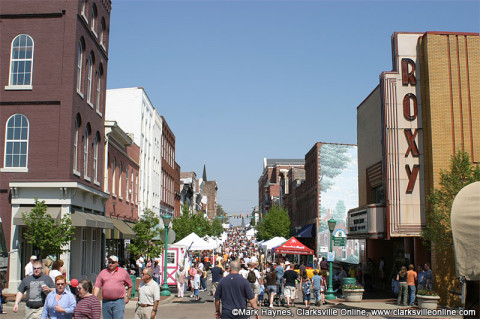 The meeting will feature a presentation of the draft Market Analysis and Strategy by Tom Moriarity of The Eisen Group. Following a question and answer session with Mr. Moriarity, University of Tennessee's Professor Tom Davis will present his group's Physical Planning Study.
That presentation will also include a question and answer period. The meeting is expected to last approximately two hours and it is open to the public.
Physical Planning Study
For several months now the University of Tennessee's Professor Tom Davis has been working with UT design students to prepare a Physical Planning Study for Clarksville's Downtown and Riverfront areas.
Working directly with the Two Rivers Company, the City, the Economic Development Council, and other key stakeholder groups, the UT planning team has provided over 2,000 hours of free work in return for compensating their travel expenses.
While the study in not comprehensive in terms of attempting to address all areas within the Downtown and Riverfront, it has focused on several key catalyst sites for redevelopment.
Market Analysis & Strategy
Among TRC's various working committees is the Business and Housing Development Committee that works to jump-start the development of new businesses and housing. The committee's primary effort over the past year has been the preparation of a Market Analysis & Strategy, which has been prepared by Washington, D.C.-based The Eisen Group (TEG).
The study has made projections regarding the types and volume of various residential and non-residential uses that can be supported by the market/consumers, as well as strategies for initiating business and housing development.
For further information on this public opinion survey, please contact:
Phil Walker – Interim Director – Two Rivers Company
c/o The Walker Collabortive
Phone – 615.383.1510
E-mail –
About the Two Rivers Company
The Two Rivers Company (TRC) is Clarksville's downtown and riverfront revitalization entity.  TRC focuses on issues that need to be addressed to enhance the downtown and riverfront to make the area a more prosperous environment. One key issue that is often cited by area stakeholders and citizens in general is the challenges associated with parking within the downtown core.
Consequently, a special Task Force has been established to research this issue and offer suggestions for parking enhancement. A partnership of TRC, the City's Parking Authority, and the Economic Development Council (EDC), the Parking Task Force has embarked on a two-week survey to solicit public input on this important issue.