Written by U.S. Army Sgt. Justin Moeller
4th Brigade Combat Team, 101st Airborne Division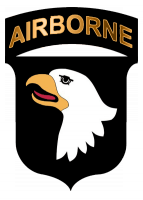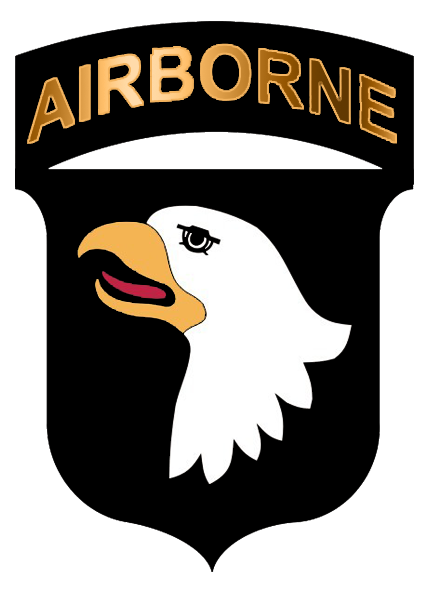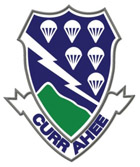 Khowst Province, Afghanistan – In an effort to increase response to indirect fire, soldiers with the Afghan National Army's 2nd Khandak, 1st Brigade, 203rd Corps, conducted a live fire exercise with the 60mm mortar system, June 22nd, at Camp Parsa, Afghanistan.

The Soldiers of Easy Company, 2nd Battalion, 506th Infantry Regiment, 4th Brigade Combat Team, 101st Airborne Division, alongside Security Force Advise and Assist Team 11, are comprised of Soldiers with the 162nd Brigade, based out of Fort Polk, LA.

The Soldiers supported the live fire exercise after spending the past week with the ANA in training and operation of the weapons system.

"Today is a culmination of over a week of joint training between Easy Company and the 2-1 Khandak," said 1st Lt. James Kromhout, native of St. Paul, MN, and platoon leader for 1st Platoon, Easy Company, 2nd Battalion, 506th Infantry Regiment, 4th Brigade Combat Team, 101st Airborne Division. "It is also the first time the ANA have fielded and been able to use the 60mm mortar weapons system in Khowst (Province)."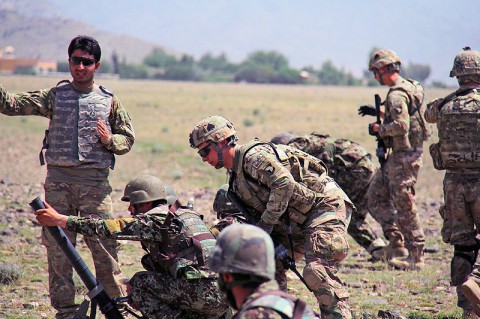 The training of the 60mm mortar system covered the ammunition it uses, targeting and operation while shooting it conventionally (with bi-pod and base plate) and in hand-held mode.
"The training we did on the mortar and ammunition during the last week was perfect," said Spc. Moheb Alah, a soldier with the Afghan National Army's 2nd Khandak, 1st Brigade, 203rd Corps. "Now when we go out on patrols our guys will be even more protected."
The necessity for fielding this system is to give the ANA the means to return indirect fire while maintaining mobility in a quick and simple way.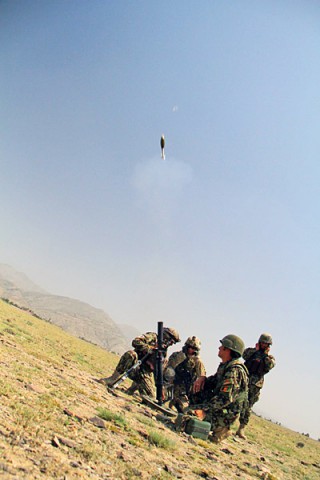 "The 60mm mortar system is light-weight, very easy to use and carry around," said Staff Sgt. Jonathan Kirkendall, the SFAAT Fires noncommissioned officer in charge for SFAAT 11. "This is one of the only systems that I'm aware of, that you can put in hand-held mode, shoot and have an effect on a target within 1100 meters."
Learning new weapons systems like the 60mm mortar gives the soldiers of the ANA one more advantage in defending their country, as well as showing their eagerness to do so.
"The ANA's receptiveness in training has raised our confidence in them, it has also built the capacity of the ANA," Kromhout explained. "These seven (ANA) NCOs who have gone through this course are now able to go out and train other (ANA) soldiers."
Sections
News
Topics
101st Airborne Division, 2nd Battalion 506th Infantry Regiment, 4th Brigade Combat Team, Afghan National Army, Afghanistan, Ana, Camp Parsa, Easy Company, Fort Campbell KY, Fort Polk LA, Justin Moeller, Khowst Province, Live-Fire Exercise, St. Paul MN