Written by Sgt. 1st Class Peter Mayes
Headquarters, 101st Airborne Division (Air Assault)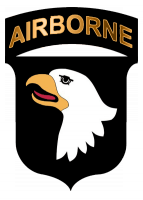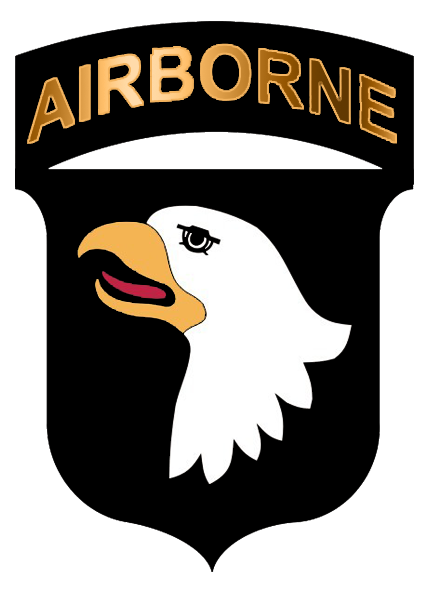 Fort Campbell, KY – The Fort Campbell Fourth of July Independence Day Carnival and Fireworks Show will go on as scheduled, even as budget cuts and furloughs impact military bases across the nation, officials said.
Traditionally, the post Morale, Welfare, and Recreation office hosts a carnival in honor with Independence Day, complete with a concert featuring the 101st Airborne Division band and celebrity music acts, and a fireworks show that evening.
This year's event will only include performances from the Division Band. The Parachute Demonstration Team and celebrity music act was cut from this year's event, officials said.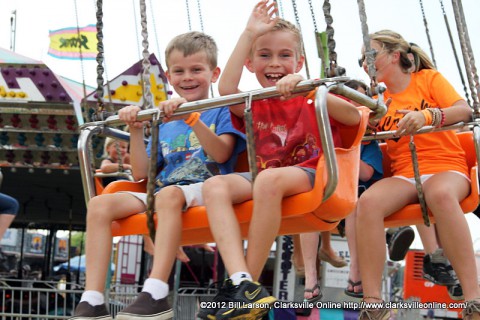 "We're sticking with those things that do not involve any tax dollars at all," said Fort Campbell MWR Director Robert Vail. "The MWR works predominantly under non-appropriated funds, which comes from revenue generated on post from the bowling alley and places like that."
Vail said the carnival itself does generate income. We normally have a very large attendance for our fireworks demonstration, and that in turn brings more people out to the carnival, so it is actually a small profit center for us.
"It also allows us to put on monthly events for the families of deployed soldiers and support some of the other initiatives that we do to support soldiers while also not relying on appropriated funds," he said.
Sequestration has been a major reason for this year's somewhat "scaled down' festivities. However, because all of the events associated with the carnival are self-contained, Vail said MWR's purpose is to benefit the soldier and not make money off them.
"We think we give a very good deal with the carnival, but frankly, if we had canceled the Fourth of July Fireworks celebration, we probably would have canceled the entire carnival. The Fourth of July is basically the day we make money to pay for the things like the demonstration. We do make a little bit of money to put back into programs across Fort Campbell."
Fort Campbell has hosted the Fourth of July Celebration for more than a few decades and is considered part of the Clarksville tradition, Vail said. "I've been in this job for 16 years, and it was being done before I got here," he said.
Vail said it would have been unfortunate if the celebration had been canceled altogether.
"It's truly a community event. Our primary focus is Soldiers and their families, but the community does get to come on post to watch the fireworks demonstration, and it is a pretty robust event," he said. "The Fourth of July is an important part of our country's history, and we as an Army make our nation what it is today."
"I think it's important to observe the day of our independence, and I think the 'sounds of silence' if you will, would be kind of deafening if we didn't do this. I think it's important to show people that we can do this without spending any tax dollars," Vail said.
The average attendance for the fireworks show event will be anywhere between 25,000 to 30,000 people, Vail said.
"It is by far the biggest day of the week that we will have at the carnival. Frankly, it's the fireworks that draw people more than the carnival itself. I brought my grandkids out here last year for the first time, and while they had seen fireworks before, they hadn't seen anything like this. It's something that'll make your heart swell," he said.
Vail said the fact that Fort Campbell will continue their July Fourth tradition during sequestrations send an important message.
"It shows that we're resilient. While we have to reduce some programs and tighten our belt a little bit, we're still here to support our country and I think it's important to celebrate the day of our independence," he said.
According to a story recently featured in the Army Times, the failure in Washington to follow up a 2011 budget pact with additional spending cuts meant $85 billion across-the-board cuts that began in March. Budgets tightened, the military took a major hit and many federal workers absorbed pay cuts through forced furloughs.
Independence Day celebrations have been canceled at the Camp Lejeune Marine Corps Base and at the Army's Fort Bragg, both in North Carolina. The annual July Fourth celebration also has been scrapped at the Marine Corps Logistics Base in Albany, GA.
The 2013 carnival at Fort Campbell will feature carnival rides, skill games and traditional carnival food and drinks from July 2nd through July 6th. The times are July 2nd and 3rd, 4:00pm-10:00pm, July 4th and 5th from 1:00pm to midnight and July 6th from 1:00pm-8:00pm.
On July 4th starting at 6:00pm, the 101st Division Band will take the stage and entertain us with some great music and the fireworks will begin at dark, approximately 9:00pm.