Port Royal area under Flood Advisory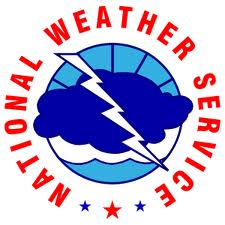 Clarksville, TN – The National Weather Services has announced that a deep southerly flow of tropical moisture combined with an unusually strong upper level low will bring several more rounds of showers and thunderstorms to the Clarksville-Montgomery County area through early Sunday morning as a deep southerly moisture feed continues across Middle Tennessee and an upper level low moves just north of the region.
Additional rounds of showers and isolated thunderstorms will be possible through early Sunday morning.
An additional 2 to 4 inches of rainfall with locally higher amounts will be possible across the Cumberland Plateau region with 1 to 3 inches elsewhere.
Rainfall amounts for the 5 day period from Wednesday July 3rd through Sunday July 7th may reach from 4 up to 10 inches in some locations across the watch area.
Flash flood watch remains in effect through Sunday morning.
Flash Flood Watch Continues These Tennessee Counties
Bedford County, Benton County, Cannon County, Cheatham County, Clay County, Coffee County, Cumberland County, Davidson County, DeKalb County, Dickson County, Fentress County, Giles County, Grundy County, Hickman County, Houston County, Humphreys County, Jackson County, Lawrence County, Lewis County, Macon County, Marshall County, Maury County, Montgomery County, Overton County, Perry County, Pickett County, Putnam County, Robertson County, Rutherford County, Smith County, Stewart County, Sumner County, Trousdale County, Van Buren County, Warren County, Wayne County, White County, Williamson County and Wilson County.
Port Royal Flood Advisory
The National Weather Service in Nashville, TN has issued a flood advisory for the Red River at Port Royal affecting Montgomery and Robertson counties.
Excessive rainfall has caused the Red River at Port Royal to steadily rise. It is expected to rise above action stage and possibly crest above flood stage Saturday Night.
At 12:00pm Saturday, the Red River at Port Royal was at 23.3 feet. Flood stage is at 30.0 feet.
At 30.0 feet, low lying agricultural areas along the Red River from the Kentucky State line to Adams, TN, past Port Royal State Park and on the Sulpher Fork, from near Springfield, TN to near Cedar Hill, TN to Port Royal State Park will begin to flood.
At 17.0 feet, the public access parking lot at Port Royal State Park is completely inundated.
The Red River will be monitored closely and it's status upgraded if need be.