Clarksville, TN – Serigne Mboup, a 6-7, 190-pound forward from Senegal, has signed a financial aid agreement to play basketball at Austin Peay State University.
Mboup, who comes to APSU from New Mexico Military Institute, will take Matt Hasse's spot on the roster (Hasse retired early due to medical reasons).
«Read the rest of this article»
Washington, D.C. – Chrysler is recalling certain model year 2011-2013 Sebring and 200 vehicles manufactured June 28th, 2011, through December 13th, 2012; model year 2011-2013 Dodge Avenger vehicles manufactured June 25th, 2011, through January 14th, 2013; model year 2011-2012 Dodge Nitro vehicles manufactured June 17th, 2011, through December 15th, 2011; and model year 2011-2012 Jeep Liberty vehicles manufactured June 17th, 2011, through August 15th, 2012.
Electrical over-stress of a resistor in the occupant restraint control module may lead to the non-deployment of the active head restraints during a rear impact collision.
«Read the rest of this article»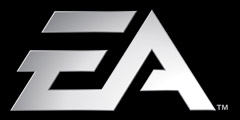 Redwood City, CA – On Tuesday, July 9th,  Electronic Arts Inc. released NCAA Football 14 for the Xbox 360® video game and entertainment system and PlayStation®3 computer entertainment system.
The latest edition includes several brand-new features and gives players more control over their fate both on the field and on the sideline than ever before.
Infinity Engine 2 brings real-time physics to the franchise, and the Force Impact System allows users to feel the big plays on offense and defense.
«Read the rest of this article»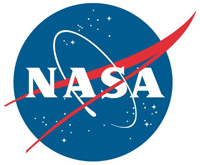 Pasadena, CA – NASA reports that Astronomers, including a team member from NASA's Jet Propulsion Laboratory in Pasadena, CA, have detected the first population of radio bursts known to originate from galaxies beyond our own Milky Way.
The sources of the light bursts are unknown, but cataclysmic events, such as merging or exploding stars, are likely the triggers.
A radio burst is a quick surge of light from a point on the sky, made up of longer wavelengths in the radio portion of the light spectrum. A single radio burst was detected about six years ago, but researchers were unclear about whether it came from within or beyond our galaxy.
«Read the rest of this article»