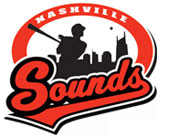 Nashville, TN – The Nashville Sounds snapped a six-game skid with a 7-6 victory over the cross-state rival Memphis Redbirds on Thursday evening at Greer Stadium in front of 7,721 fans in the opener of a four-game series.
Every Sounds starter recorded a hit in the contest except Hunter Morris, who drove in a run. Kentrail Davis enjoyed a successful Triple-A debut, going 2-for-4 with a pair of extra-base hits and an RBI on the night to pace three Nashville players with multiple-hit efforts.
«Read the rest of this article»
Legislation creates Endowment to assist Community College Students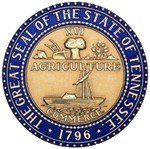 Chattanooga, TN – Tennessee Governor Bill Haslam today formally signed bill SB0194/HB0188 establishing an endowment of at least $35 million through the Tennessee Student Assistance Corporation (TSAC) to provide need-based grants for students at the state's two-year public community colleges.
"For us to attract and grow Tennessee jobs today and in the future, we have to do a better job of building a skilled workforce, which means removing barriers that stand in the way of Tennesseans furthering their education," Haslam said during the ceremonial bill signing at Chattanooga State Community College.  "These scholarships will help students afford college who might not otherwise be able to attend." «Read the rest of this article»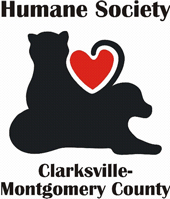 Clarksville, TN – If you regret not purchasing a Clarksville City Saver coupon book from one of the thousands of Clarksville Montgomery County School kids earlier this school year, the Humane Society of Clarksville-Montgomery County is giving you a second chance through this Sunday, July 14th.
Purchasing a book through the Humane Society will help kids and animals, because 50% of your purchase will go to CMCSS and 50% will go to the Humane Society.
«Read the rest of this article»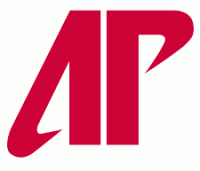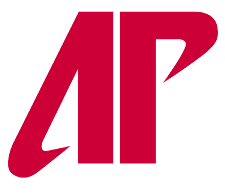 Clarksville, TN – For all the success found on the field of play during the 2012-13 spring semester, Austin Peay State University student-athletes were just as successful in the classroom.
The department saw 160 student-athletes earn spots on the Spring 2013 Athletics Director's Honor Roll with a 3.0 GPA or better, a figure that makes up roughly 53 percent of the department's 299 qualified athletes. Among these, 34 were named to the President's List – reserved for student's with a 4.0 GPA – and 83 earned GPA's of 3.5 or better that placed them on the Dean's List.
«Read the rest of this article»
Board to Approve Criteria for Cleveland State Presidential Search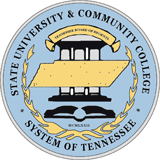 Nashville, TN – Tennessee Board of Regents Chancellor John Morgan will recommend the Board appoint Dr. Tristan Denley as the next vice chancellor for Academic Affairs during a telephonic meeting called for 3:30pm CDT on Tuesday, July 16th.
Denley currently serves as provost and vice president for Academic Affairs and professor of mathematics at Austin Peay State University (APSU), where he developed initiatives to improve student learning, most notably for students who need help with math, reading and writing.
«Read the rest of this article»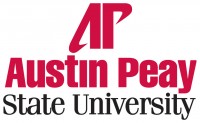 Clarksville, TN – Anyone who has visited the Dorothy Dix Collection at Austin Peay State University knows that the collection tells only a portion of a woman who was the forerunner of today's popular advice columnists and America's most widely read and highest paid journalists.
A new documentary, written and produced by an APSU faculty member and a student, will shed more light on Dix's life and career when it airs on television later this month.
«Read the rest of this article»
Dover, TN – After almost three years in the planning and design, Fort Donelson National Battlefield wishes to announce that final preparations are being made for the fabrication and installation of new and exciting exhibits in the national park's visitor center.
The park's current visitor center opened in 1962, the 100th anniversary of the 1862 Battles of Forts Henry and Donelson. Although the building and its original exhibits have been slightly modified over the years, they largely remain as they did half a century ago.
«Read the rest of this article»
Written by Maj. Brandon Bissell
5th Special Forces Group (Airborne) Public Affairs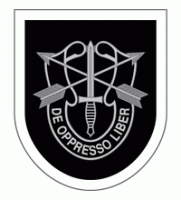 Fort Campbell, KY – Bob Howard grew up in Opelika, Alabama, in a house on a hill accessed by a single road. At the bottom of the hill living in two houses on either side of the road were two families, each with several boys that were both older and bigger than him.
Bob Howard was a smart boy. He knew the odds were not in his favor if he challenged the boys, so every day on his way home from school he would devise a different plan to get past the boys and up the hill to his home without getting into trouble.
«Read the rest of this article»

Clarksville, TN – Short in-state trips against major schools University of Memphis and Vanderbilt University balanced against an impressive mid-major corps of opponents will highlight the 2013-14 Austin Peay State University men's basketball schedule, released July 10th.
«Read the rest of this article»
Second of Ten Weekend Closures begins Friday, July 12th at 8:00pm

Nashville, TN – Tennessee Department of Transportation contract crews will completely close I-440 eastbound from the I-65 junction in Nashville to the I-24 junction, including the on and off ramps at Nolensville Road, in order to perform concrete repairs this weekend.
I-440 Eastbound between I-65 and I-24 will be closed starting Friday, July 12th at 8:00pm through Monday, July 15th at 5:00am.
«Read the rest of this article»