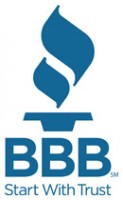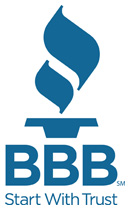 Nashville, TN – Senior Citizens in the Middle Tennessee Area keep getting those annoying "robocalls" that they just know has to be a scam according to the Better Business Bureau. The voice implies that somebody, a doctor or maybe their children, signed them up for a medical alert system.
It's all free, the recording implies, "And everything is ready to be sent to your home."
Consumers report if you call the number back, it says the number is not in service.
The Medical Alert System scam is in full swing in Middle Tennessee, as well as other states including New York, Texas, Michigan, Wisconsin and Kentucky. «Read the rest of this article»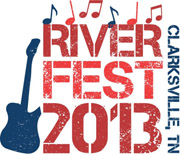 Clarksville, TN – Riverfest is excited to announce the Friday and Saturday night headline performers for the 2013 festival to be held September 6th and 7th. The two-day festival has been celebrating music, arts and Clarksville river heritage for 26 years this year!
On, Friday, September 6th, Clarksville Riverfest is proud to welcome Christian recording group Sidewalk Prophets. Sidewalk Prophets will be performing at 9:00pm on the First Baptist Church Stage.
«Read the rest of this article»
Clarksville, TN – This Saturday, July 13th, 2013, Hilltop Super Market will be holding a Community Yard Sale from 7:00am until 3:00pm in front of the store.
Over 25 people are participating in the Community Yard Sale.  Set up is at 6:00am (no earlier). For more details, visit the office at Hilltop Super Market. «Read the rest of this article»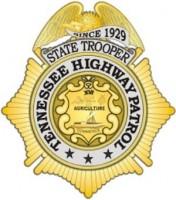 Nashville, TN – Tennessee Governor Bill Haslam today welcomed 56 State Troopers to the Tennessee Highway Patrol (THP) in a graduation ceremony at Hermitage Hills Baptist Church in Hermitage, TN. This is the third consecutive and largest trooper cadet class to graduate under the Haslam administration.
The graduating troopers in Cadet Class 713 took their oaths of office after 19 weeks and more than 1,000 hours of extensive classroom and law enforcement instruction at the THP Training Center. The class motto was "Live with Honor. Serve with Pride."
«Read the rest of this article»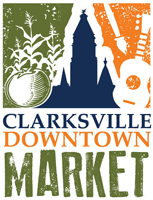 Clarksville, TN – Come out Saturday, July 12th to the Clarksville Downtown Market. It looks like it will be a beautiful day tomorrow in Clarksville and a great day to come out to the Downtown Market.
There will be over 70 different vendors on hand. They will be on offering local fresh produce, baked goods, local honey, milk, home décor, seasonal flowers and more.
The Hui Hawai`i O Tenesi Hawaiian Civic Club who will be there with an informational booth as well as performances throughout the morning.
«Read the rest of this article»
Fort Campbell, KY – Lend Lease (US) Community Fund (LLCF) is proud to announce the first-ever BlueStar Scholarships recipients for the upcoming 2013-2014 school year.
As a non-profit organization that focuses on supporting the Military men and women who live in Lend Lease homes and neighborhoods and the communities where Lend Lease employees work and live, LLCF created the BlueStar Scholarships program to honor and recognize students excelling in academic accomplishments, community service and leadership throughout their years in high school.
«Read the rest of this article»
Friday, July 12th, 2013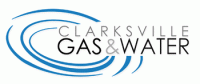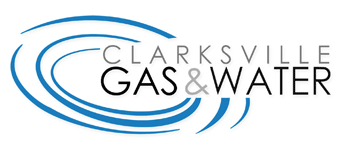 Clarksville, TN – A Clarksville Gas and Water construction crew has closed a section of McClure Street from Wilcox Street to Spring Street to repair a water main leak.
Area residents may experience low water pressure and a water outage is possible during the work.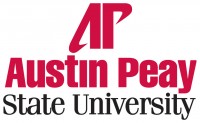 Clarksville, TN – An Austin Peay State University nursing student was awarded a scholarship from the Foundation of the National Student Nurses Association for the 2013-14 academic year.
Hayley Beard was one of 69 students across the nation to receive the Promise of Nursing Regional Scholarship. She joins eight other nursing students in Tennessee who also were named recipients of the award, according to a press release from the foundation.
For more information, visit the foundation's website at http://www.nsna.org .
Clarksville, TN – Come out to the annual Cooling at the Cave event at Dunbar Cave State Park   from 3:00pm-5:00pm, Saturday, July 27th, and join the Friends of Dunbar Cave Cave with music, games and refreshments at the cool cave entrance.
Prior to air conditioning being widely available, locals would gather at Dunbar Cave to enjoy the cool air gently blowing from the mouth of the cave.  Many concerts were held there as people would fellowship and beat the heat of summer.
«Read the rest of this article»


Clarksville, TN – The City of Clarksville Parks and Recreation Department invites citizens to bring school supplies to Bel-Aire Pool this Saturday, July 13th.
Admission is free to those who bring school supplies from the approved school supply list Saturday. The school supply list can be found online.
«Read the rest of this article»