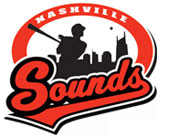 Nashville, TN – Memphis Plates Three With Two Outs In Final Frame To Rally For Victory The Memphis Redbirds scored three runs in the top of the ninth inning to stun the Nashville Sounds, 5-4, in front of 9,201 fans on Saturday evening at Greer Stadium.
Nashville led 4-2 in the ninth and Kyle Heckathorn retired the first two batters of the frame before four consecutive Redbirds reached base against him, capped by Chris Swauger's bases-loaded, go-ahead three-run double. Heckathorn (6-3) suffered the loss while failing to convert his first save opportunity of the season.
«Read the rest of this article»
Six Traffic Fatalities in No Refusal Counties; 16 Fatalities overall during Fourth of July Period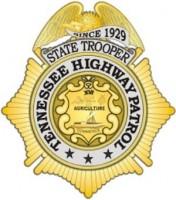 Nashville, TN – The Tennessee Highway Patrol arrested 61 individuals on suspicion of impaired driving in the 16-county "No Refusal" enforcement effort during the Fourth of July holiday period.
During the 102-hour period, six people were killed in traffic crashes in the counties participating in "No Refusal" and a total of 16 people died in vehicular crashes statewide.
The holiday period ran from 6:00pm on Wednesday, July 3rd through 11:59pm on Sunday, July 7th. «Read the rest of this article»

Montgomery County, TN – Habitat for Humanity of Montgomery County and the Habitat ReStore are the latest organizations to become Clarksville-Montgomery County Green Certified.
Montgomery County Mayor Carolyn Bowers, City of Clarksville's Chief of Staff Bill Harpel, Habitat for Humanity Board Members and CMC Green Certification Steering Committee Board Members were on hand with Habitat and ReStore employees for their green ribbon cutting held on July 10th.
«Read the rest of this article»
Lanzarote, Canary Islands – Following a week-long training camp in Colorado Springs, CO, the 2013 USA Women's U19 World Championship Team (1-0) got its first taste of competition in the 2013 Lanzarote International Invitational, earning a 71-66 exhibition game victory over a tough Australian (0-1) squad.
The game was played on Friday night at the Teguise Arena in Lanzarote. The round-robin tournament continues on Saturday when Australia and Canada square off at 1:00pm ET (6:00pm in Lanzarote) and the U.S. takes on Spain at 3:00pm ET (8:00pm in Lanzarote).
«Read the rest of this article»

Clarksville, TN – On Tuesday, August 13th the Clarksville Police Department's Citizens Police Academy will begin. CPA graduation will be held Tuesday, November 5th.
This schedule is with a 12th week added because class will not be held during the week of Clarksville Montgomery County School System's Fall Break.
If you have any questions, please contact Officer Gregory Granderson at 931.648.0656, ext. 5239 or Email him at

Clarksville, TN – There is a pavement collapse in front of Whitt's Barbecue at 2206 Madison Street, 41A South, directly across the street from the Clarksville Gas and Water Department.
The two south bound lanes on the road are closed. Traffic is being directed into the turning lane to bypass the blocked area.
«Read the rest of this article»

Clarksville, TN – Beachaven Winery will hold their next 'Jazz on the Lawn' concert with the South Street Players out of Nashville Tennessee this Saturday, July 13th. The music starts at 6:30pm and goes until 9:30pm.
South Street is synonymous with music in Nashville and the word is out: each musician in this band is definitely a Player. Together, their versatility is instantly clear when listening to them blaze through a set list spanning five decades of hits.
«Read the rest of this article»
The 112th meeting.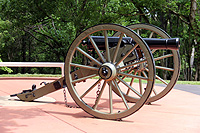 Clarksville, TN – The next meeting of the Clarksville (TN) Civil War Roundtable will be on Wednesday, July 17th, 2013 at the Bone & Joint Center, 980 Professional Park Drive, right across the street from Gateway Hospital. This is just off Dunlop Lane and Holiday Drive and only a few minutes east of Governor's Square mall.
The meeting begins at 7:00pm and is always open to the public. Members please bring a friend or two – new recruits are always welcomed.
Topic: "Sterling Price's 1864 Missouri Campaign"
«Read the rest of this article»


Clarksville, TN – The Clarksville Parks and Recreation Department is looking for a few good men and women to help out with an upcoming project!
Volunteers are needed to help with the construction of the Blueway boardwalk at the Robert Clark Park and Natural Area, located along Tiny Town Road. «Read the rest of this article»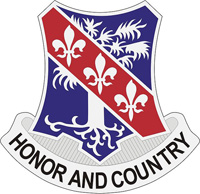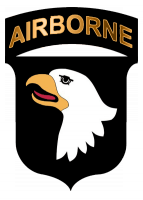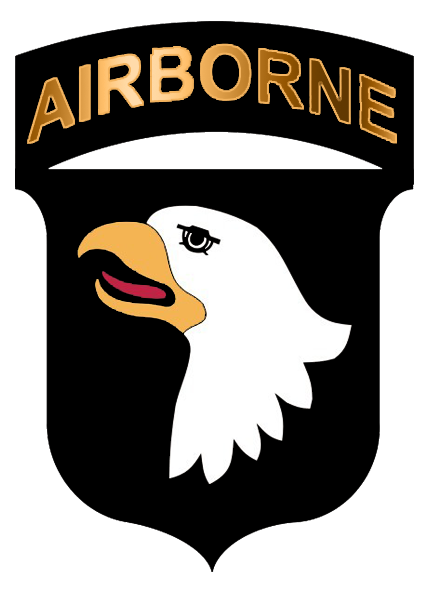 Nangarhar Province, Afghanistan – U.S. Army Soldiers from Fort Campbell's Charlie Company, 1st Battalion, 327th Infantry Regiment "Bulldogs", 1st Brigade Combat Team "Bastogne", 101st Airborne Division (Air Assault), take an over-watch position at OP Cobra during Operation Shaheen XIII, near Boti Kot, Nangarhar Province, Afghanistan.
«Read the rest of this article»