Nashville, TN – The Tennessee Department of Safety and Homeland Security today announced a warning to citizens about a phone scam involving driver licenses.
Several citizens in west Tennessee have reported receiving phone calls regarding an issue with their 2012-2013 driver license renewals. The unidentified caller(s) has requested the citizens' social security numbers. There have been no reports that citizens have provided this information.

«Read the rest of this article»

Clarksville, TN – The Clarksville Police Department responded to a crash involving a pedestrian in a wheelchair at New Providence Boulevard and Peachers Mill Road in front of Elite Motors at 8:57pm.
The pedestrian did not survive their injuries. Fatal Crash Investigators are conducting the investigation. The identity of the victim will not be released until the family has been notified.
Officers are on the scene and there is no further information at this time.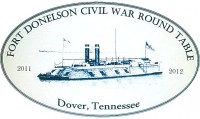 Dover, TN – On Thursday, July 18th at 7:00pm, the Fort Donelson Civil War Roundtable will be showing the film "Gettysburg Reunion". The film is being shown in commemoration of the 150th anniversary of the July, 1863, battle at Gettysburg.
All meetings are free and open to the public. The Fort Donelson Civil War Roundtable meets in the Stewart County Visitor's Center, 117 Visitor Center Lane, in Dover, TN.
Clarksville, TN – Legends Bank is pleased to announce the addition of Misty Kane as Branch Manager of its Clarksville office located at 1814 Tiny Town Road.
As Branch Manager, Kane is responsible for the growth and profitability of the branch by retaining and building solid customer relationships with Clarksville area residents and businesses. She will also oversee daily operations and customer service.
«Read the rest of this article»

Clarksville, TN – The Clarksville Police Department is actively looking for Luis Raul Dechoudens Espinal.
Mr. Dechoudens Espinal has a history with the Clarksville Police Department and has been booked into the Montgomery County Jail on three different occasions.
«Read the rest of this article»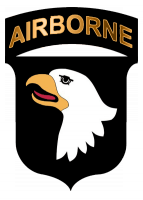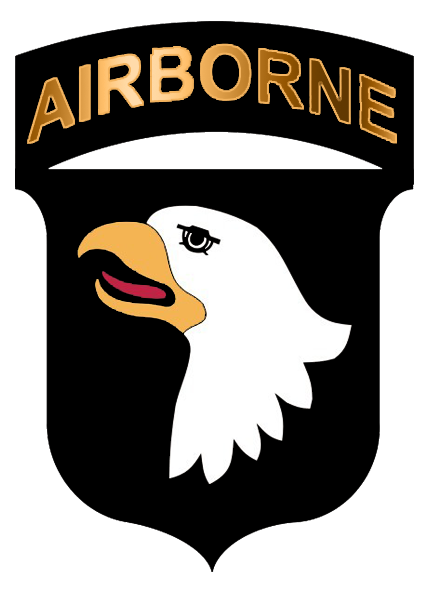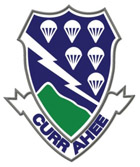 Fort Campbell, KY – On Monday, July 15th 2013, a Fort Campbell Soldier died while on a mounted patrol in Paktiya Province, eastern Afghanistan when his vehicle was struck by a rocket propelled grenade.
Staff Sergeant Sonny Christopher Zimmerman, 25, of Waynesfield, Ohio was assigned to Company A, 1st Battalion, 506th Infantry Regiment, 4th Brigade Combat Team, 101st Airborne Division (Air Assault) as an infantry squad leader.  He joined the Army in June 2005.
«Read the rest of this article»

Clarksville, TN – The Clarksville Police Department confirms at this time that there is an active investigation involving a fatal crash on Ted Crozier Boulevard on July 15th at about 6:19pm.
It appears at this time that Keith A. Caudill 32 years old of Clarksville was driving his 2007 Harley Davidson and drifted into the median curbing causing him to lose control of his motorcycle resulting in him striking a tree and being pronounced died at the scene.
This is an active investigation at this time.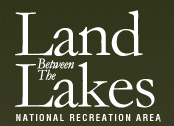 Golden Pond, KY – Land Between The Lakes (LBL) National Recreation Area reminds hunters that the July 31st, deadline for submitting 2013 quota deer hunt applications is rapidly approaching.
To submit your application before July 31st, visit www.lbl.org or call 270.924.2065. The application fee is $5.00 online, or $7.00 by phone. On or after August 28th, applicants can visit www.lbl.org and go to the quota hunt application link to see if they were drawn.
«Read the rest of this article»

Clarksville, TN – On Tuesday, July 16th, City of Clarksville Mayor Kim McMillian, administered the oath of office to seven new Clarksville Police Department Officers.
The new Police officers are Christopher Buccellato, Cory Coleman, Robert Ervin, Matthew Falencik, Zachary Forfang, JT Knoblock, and Alexander Morgan.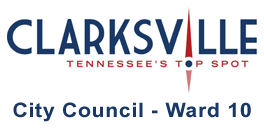 Clarksville, TN – Clarksville Police – In my June 9th report I mentioned that I tried to add 8 police officer positions for 2014 (4 in the 3rd qtr./4 in the 4th qtr.). That effort failed in a 6-6 tie vote in which Mayor McMillan voted "no" to kill the amendment.
It initially appeared the cost might have made a possible vote difference at almost $228,000 to add these officers. I made another effort to add officers by requesting five (5) positions in the 4th qtr. of the 2014 budget. The cost was reduced by almost half to $115,070 and I hoped that might sway a vote for support. «Read the rest of this article»