Washington, D.C. – If you're a member of the U.S. Armed Forces, the IRS wants you to know about the many tax benefits that may apply to you.
Special tax rules apply to military members on active duty, including those serving in combat zones.
These rules can help lower your federal taxes and make it easier to file your tax return.
http://www.youtube.com/watch?v=Co6cNQqJHx0
«Read the rest of this article»
Reducing heart failure readmissions could save millions of dollars.
Dallas, TX – There are six procedural things hospital teams can do to help heart failure patients avoid another hospital stay in the 30 days after they're discharged — and if all six are followed, patients are even more likely to avoid readmission, according to new research in the American Heart Association's journal Circulation: Cardiovascular Quality and Outcomes.
Each step alone had some impact, but researchers discovered that if all six recommendations are followed, readmissions could drop as much as 2 percent. The study's lead author said that may seem like a small number, but the significance is enormous. «Read the rest of this article»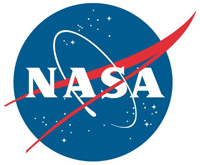 Pasadena, CA – An image from Mars orbit taken 10 years after the launch of NASA's Mars Exploration Rover Opportunity shows the long-lived rover on its trek to a new destination on Mars.
The color image taken July 8th, 2013, by the High Resolution Imaging Science Experiment (HiRISE) instrument on NASA's Mars Reconnaissance Orbiter catches Opportunity crossing relatively level ground called "Botany Bay" on its way to a rise called "Solander Point."
«Read the rest of this article»