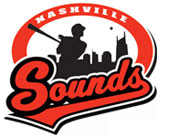 Nashville, TN – The Albuquerque Isotopes defeated the Nashville Sounds by a 9-1 margin on Wednesday evening at Greer Stadium.
Albuquerque right-hander Matt Magill (3-0) struck out 10 batters, including six in a row at one point, while holding the Sounds to one run on three hits over 5 1/3 innings of work to earn the win.
Eight different Isotopes batters drove in a run in the contest, the Sounds' eighth defeat in 10 games against Albuquerque on the year.
«Read the rest of this article»

Nashville, TN – In Montgomery County, the Tennessee Department of Transportation (TDOT) reports that Thursday July 25th through Wednesday July 31st, 9:00am-3:00pm, there will be intermittent lane closures in both directions on State Route 374 between mile marker 2.5 and mile marker 3.5 for paving and striping roadway.   «Read the rest of this article»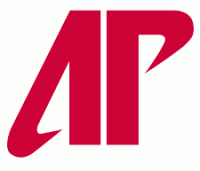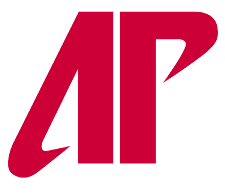 Clarksville, TN – Hayley Beard, a member of the Austin Peay State University pom squad, was awarded a scholarship by the Foundation of the National Student Nurses Association (FNSNA) for the 2013-14 academic year.
Beard, who is a nursing major, was one of 69 students across the nation and one of eight in Tennessee to receive the Promise of Nursing Regional Scholarship.
«Read the rest of this article»
Market Commentary by Scott J. Brown, Ph.D., Chief Economist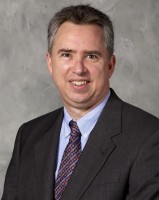 In his monetary policy testimony to Congress, Fed Chairman Bernanke said that "a highly accommodative monetary policy will remain appropriate for the foreseeable future." He indicated that the Fed is using asset purchases "primarily to increase the near-term momentum of the economy, with the specific goal of achieving a substantial improvement in the outlook for the labor market."
The Fed will rely on its forward guidance that short-term interest rates will continue to remain exceptionally low "to help maintain a high degree of monetary accommodation for an extended period after asset purchases end, even as the economic recovery strengthens and unemployment declines toward more normal levels." «Read the rest of this article»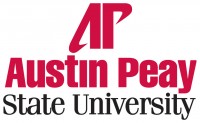 Clarksville, TN – In the 1940s, Richard Powers enrolled in an economics class at Austin Peay State University. So did Mary Marks, and the two later were married for the next 58 years.
"We were both taking summer courses at that time," Powers said.
His wife died in March 2008. To honor her memory, Powers established the Mary Marks Powers Scholarship for Business with a $50,000 endowment. «Read the rest of this article»
Clarksville, TN – Before I begin, I should give credit where credit is due. This article is, largely, a condensed summary of a longer, more thorough, and exceptional article I found on entrepreneur.com entitled "How to Hire an Attorney." I printed it and posted it on Scribd.
You can read it on Scribd or on entrepreneur.com. With my primary source material revealed, cited, and linked, if you want the "TL;DR" version, read on.
Every business needs a lawyer and an accountant. With respect to the people out there who are naive enough to think they can DIY their contracts and other legal services, if you cannot afford a lawyer (and an accountant), you cannot afford to do business. «Read the rest of this article»
Wednesday, July 24th, 2013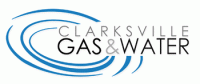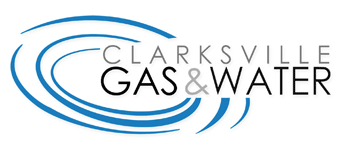 Clarksville, TN – A Clarksville Gas and Water construction crew has closed section of Tenth Street to all traffic until approximately 3:00pm between Commerce Street and Franklin Street to repair a water main line leak.
Water service is not anticipated to be disrupted; however, area residents may experience low water pressure while the work is performed.
Traffic will be detoured to Commerce Street and Eleventh Street.
Clarksville, TN – When Emmett Shaffer boarded Southwest Airlines flight #345, bound for New York, it was just another business trip.  Shaffer was headed to New York for the week to work with some new clients on behalf of his employer, J&J Worldwide Services.
Little did he know, that on this flight, he was in danger.  He could have been killed.
We never think about that.
«Read the rest of this article»
Thursday, July 25th, 2013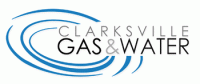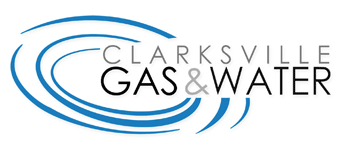 Clarksville, TN – The Clarksville Gas and Water Jackson Road water booster station installation work scheduled for today has been rescheduled to Thursday, July 25th, 2013. The road will be closed to all traffic tomorrow at 11:00am until 5:00pm to install the station.
Westbound traffic will be detoured to Spencer Lane and Randell Drive and eastbound traffic will be detoured to Hudson Drive and Randell Drive.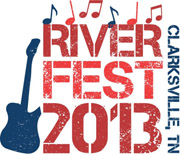 Clarksville, TN – The 26th annual Riverfest celebration will be held September 6th and 7th, but many vendor application deadlines are approaching.
If you are interested in reserving booth space as a Commercial Vendor, Non-Profit or as a part of the Riverfest Marketplace, please be sure to have your completed application turned in to Clarksville Parks and Recreation no later than the following dates:
«Read the rest of this article»