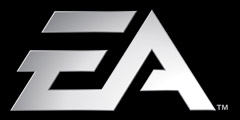 Redwood City, CA – Electronic Arts Inc. (NASDAQ: EA) has announced that Kyrie Irving will be the official cover athlete of NBA LIVE 14 when the game launches this fall on the Xbox One® console, and the PlayStation®4 computer entertainment system.
The first overall pick in the 2011 NBA Draft, Irving was named the 2011-12 NBA Rookie of the Year and was a unanimous choice to the 2012 NBA All-Rookie First Team. He was also named an NBA All-Star in 2013 and is the reigning Foot Locker Three-Point Shootout champion.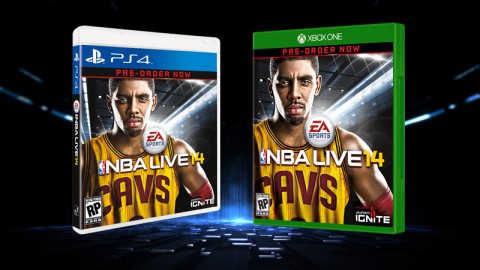 "I'm so proud to be the face of this franchise as it makes its much-anticipated return," Irving said. "I've been on the court with the development team and I've seen first-hand some of the amazing things EA SPORTS is doing with
NBA LIVE 14
. The fans are going to love it."
"We couldn't imagine a better cover athlete for our game than the dynamic, explosive Kyrie Irving," added Daryl Holt, VP and GM of Basketball for EA SPORTS. "Kyrie is one of the best ball handlers in the league, and with our next-generation technology we can arm players with the ability to replicate his impressive on-court feats, as well as the amazing signature styles and abilities of other pros in NBA LIVE 14."
NBA LIVE 14 gives fans the chance to control the court with revolutionary new bounceTek ball physics, providing a level of control and precision never before seen in a basketball video game. Additionally, with the power of EA SPORTS IGNITE, NBA LIVE 14 will deliver True Player Motion, Human Intelligence and Living Worlds to the hardwood. More details on NBA LIVE 14, including information on game modes, features and more, will be coming soon.
NBA LIVE 14 is developed in Orlando, Florida by EA Tiburon and is available for pre-order on the Xbox One and the PlayStation 4 at all major retailers. To learn more about NBA LIVE 14, visit http://www.easports.com/nba-live, and be sure to follow the NBA LIVE 14 Facebook and Twitter pages for breaking news and information.
EA SPORTS is one of the leading sports entertainment brands in the world, with top-selling videogame franchises, award-winning interactive technology, fan programs and cross-platform digital experiences. EA SPORTS creates connected experiences that ignite the emotion of sports through industry-leading sports videogames, including Madden NFL football, FIFA Soccer, NHL® hockey, NBA LIVE basketball, NCAA® Football, Tiger Woods PGA TOUR® golf, SSX™ and EA SPORTS UFC.
For more information about EA SPORTS, including news, video, blogs, forums and game apps, please visit www.easports.com to connect, share and compete.
About Electronic Arts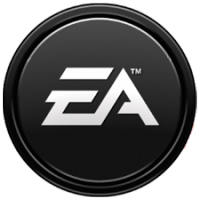 Electronic Arts (NASDAQ: EA) is a global leader in digital interactive entertainment. The Company delivers games, content and online services for Internet-connected consoles, personal computers, mobile phones and tablets. EA has more than 285 million registered players and operates in 75 countries.
In fiscal year 2013, EA posted GAAP net revenue of $3.8 billion. Headquartered in Redwood City, California, EA is recognized for a portfolio of critically acclaimed, high-quality blockbuster brands such as The Sims™, Madden NFL, FIFA Soccer, Need for Speed™, Battlefield™ and Mass Effect™. More information about EA is available at www.ea.com/news.
EA SPORTS, The Sims, SSX, Need for Speed, Mass Effect and Battlefield are trademarks of Electronic Arts Inc. and its subsidiaries. Madden, NFL, FIFA, NHL, NBA, NCAA, Tiger Woods and PGA TOUR are the property of their respective owners and used with permission. All other trademarks are the property of their respective owners. Xbox is a trademark of the Microsoft Corporation in the United States and/or other countries. "PlayStation" is a registered trademark of Sony Computer Entertainment Inc.