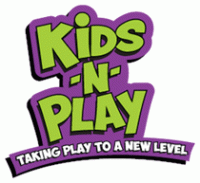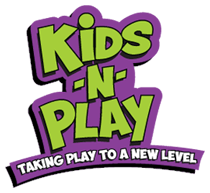 Clarksville, TN – Bring your kids to a special Fun Day at Kids-N-Play on August 30th to help St. Jude Children's Research Hospital. Kids-N-Play will donate 50% of your regular admission price to help the on-going research provided by St. Jude's.
Kids-N-Play offers a variety of activities with a 3 Level Play System, Cannon Blaster, and the hand power cards that will get kids up on their feet and playing all while promoting physical activity.
Kids-N-Play "Kids Town" is one of the favorite spots for younger kids.  Their kid-sized town includes a grocery store, diner, animal hospital, fire station, beauty salon, playhouse with baby nursery, puppet theatre, activity tables and dress-up area — all designed to encourage role-playing, socializing and the use of imagination!
There's plenty to do at Kids-N-Play so plan on spending the day with us and at the same time, help support the work done by St. Jude Children's Research Hospital.
Kids-N-Play is located at 525-B Alfred Thun Road.
For more information call 931.896.1328.
About St Jude Children's Research Hospital
Since opening 50 years ago, St. Jude Children's Research Hospital has changed the way the world treats childhood cancer and other life-threatening diseases.  No family ever pays St. Jude for the care their child receives and for every child treated there, thousands more have been saved worldwide through St. Jude discoveries.
The hospital has played a pivotal role in pushing U.S. pediatric cancer survival rates from 20 to 80 percent overall, and is the first and only National Cancer Institute-designated Comprehensive Cancer Center devoted to children.
It is also a leader in the research and treatment of blood disorders and diseases in children. St. Jude was founded by the late entertainer, Danny Thomas, who believed that no child should die in the dawn of life.
Join that mission by visiting stjude.org or follow on facebook.com/stjude and twitter.com/stjude.