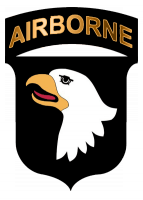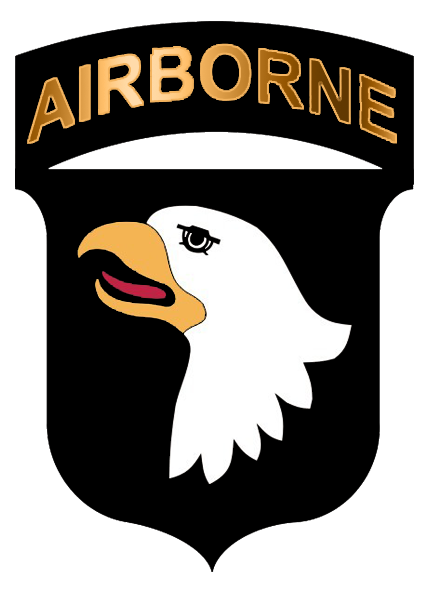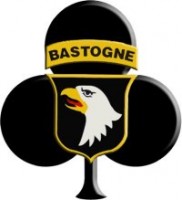 Fort Campbell, KY – The never ending cycling of soldiers between the battlefield to the home front and vise versa continued Wednesday evening with the return of the final flight of 259 soldiers from the 1st Brigade Combat Team (Bastogne).

For the past nine months the 1st Brigade Combat Team had been in the Nangarhar Province of Afghanistan as part of SFAAT Blackhorse which has been working to help prepare the Afghan National Army's 1st Kandak, 4th brigade, 201st Corps for the upcoming transfer of authority as U. S. Forces prepare to withdraw from that country.

Their clearly emotional families and friends had gathered together to welcome the returning soldiers home with laughter and tears.

While waiting for the flight to arrive I was fortunate to have a few moments to speak with some of the waiting family members.

Among the many parents who were waiting for their child to return was Barry and Gale Wall who traveled to Fort Campbell from Hutchinson, KS. This is the second time they had come to Fort Campbell to wait for their son Specialist Rodney Clayton Wall (Clay) to return from a deployment in Afghanistan.

They were there with Clay's wife Tiffany, son Kurtis, and daughter Kieli to give Clay the welcome home that he so richly deserved.

When asked how it felt to be back at Fort Campbell waiting for her son to come back to them once again, Gale responded, "It feels the same as it did last time, my hearts little heavy with those is to remain behind; but we're so happy to have our son home again."

You will be able to read more about Gale's experience as a family member participating in a welcome home ceremony for her son in a story that Clarksville Online will be publishing with her permission on Monday, August 12th 2013.

Heading out to the tarmac to watch as the plane touched down I took a moment to speak with the wife (Kelly) and mother (Jan) of Capt. Ian. MacLeod.

"It's an indescribable feeling knowing they we're just minutes away from seeing my husband getting off that plane," Kelly said. Jan added, "It feels absolutely wonderful, I just can't wait to see his face then wrap my arms around his neck."

Speaking about their nine-month long separation during the deployment Kelly said, "It's definitely been very challenging at times while he has been gone; such as having to dealing with things by myself that we would normally handle together as a couple."

Kelly said communications were much improved during this deployment, "Keeping in touch during his deployment has been great, we have been able to talk just about every day and I couldn't of been luckier with that. We have been able to reach out to each othe, and we keep each other strong throughout it."

I asked Kelly if there was anything that her husband had mentioned that he was looking forward to once he got home to which she responded, "Ian is really looking forward to being able to shower without his shoes on," said Kelly.

For Missy Dowd it was a doubly special day not only was her huband Sgt Keith Dowd was coming home, but it was also her 26th birthday.

When asked what the couple's plans were she said, "We are looking forward to having time to reconnect and spend time together catching up on the last nine months together that we missed."

A few minutes later at 6:22PM the plane touched down, and I watched as the gathered family members were overcome with emotion. Kelly fanned her face with her hand as tears that in the verse from our eyes Jan pulled out a tissue and dabbed her eyes. A little girl in the crowd cried out, "Daddy!"

The plane taxied to its parking spot on the tarmac as the color guard marched forward joining Brig. Gen. Mark Stammer and the other dignitaries at the foot of the stairs leading from the airplane. The doors were cracked open as the families cheered loudly a few minutes later soldiers began streaming down the steps.

After deplaning as the soldiers walked slowly to the terminal; every soldier's eyes were focused on the crowd searching for their loved ones. The crowd was doing the same, and as those in the crowd spotted their soldier, they shouted out his or her name to attract their attention.

When the soldiers had passed, the families returned into the terminal to take part in the short ceremony that was all that stood between them and their loved ones.

The soldiers drop off their weapons, then the Ceremony officially begins as the soldiers march together into the facility as those in the crowd cheer wildly for them.

There is a brief ceremony consisting of a short prayer of thanks for their return, followed by remarks by Brig. Gen. Mark Stammer, the acting commander of Fort Campbell, KY, while the 101st Airborne Division is deployed to Afghanistan.

Due to the high temperatures in the hangar he kept it very short, "Thank you all for taking care of your buddies downrange and yourselves! NoW go home and take care of your families! Welcome home Bastogne!"

The ceremony concludes with the 101st Airborne Division band playing the Division Song and the Army Song as the soldiers and families sing along. Finally, the soldiers are dismissed concluding the ceremony.

At the conclusion of the ceremony, the Soldiers are given 20 minutes of family time which enables them to begin the reunification process with their families. It's quite a sight to see as these brave warriors rock hard demeanor melt when they hold their children, and kiss their mothers, wives, or girlfriends for the first time in a year. Believe me, there is never a dry eye in the house.

After the visitation time is over the soldiers formed back up, the soldiers marched from the terminal and board buses to go to their unit to turn in weapons and other sensitive items before they are released to be with their families.

The soldier's families are then given a short brief on reintegration issues, and then return to their vehicles to go pick up their loved ones once their turn-in was complete.
Photo Gallery
About Bill Larson
Sections
News
Topics
101st Airborne Division (Air Assault), 101st Airborne Division Band, 1st Brigade Combat Team, 1st Kandak, 201st Corps, 4th Brigade, Afghan National Army, Afghanistan, Barry Wall, Bastogne, Fort Campbell, Gale Wall, Hutchinson Kansas, Ian MacLeod, Jan MacLeod, Jospeh P. McGee, Keith Dowd, Kelly MacLeod, Kieli Wall, Kurtis Wall, Mark Stammer, Missy Dowd, Nangarhar Province, Rodney Clayton Wall, SFAAT Blackhorse, Tiffany Wall, U.S. Army, Welcome Home Ceremony