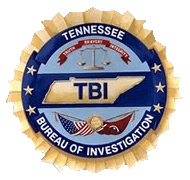 Nashville, TN – On Thursday, August 8th, the Tennessee Bureau of Investigation arrested a Robertson County man for possessing child pornography on his computer.
Carlos Cruz Garcia, 39, of Greenbrier, was arrested and charged with one count of aggravated sexual exploitation of a minor. Between March and July of 2013, an online undercover operation was conducted which identified Garcia's computer as having files containing prepubescent children engaged in sexual activities with adults.
Early Tuesday morning, a search warrant was executed at 1009 Nunley Street where Garcia admitted to downloading child pornography and seeking out images of infants on some occasions.
The Greenbrier Police Department and the Metro Nashville Police Department assisted with this investigation.
Garcia is currently being held without bond in the Robertson County Jail.