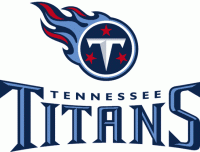 Nashville, TN – With 7:48 remaining in the 4th quarter, the Tennessee Titans led the Washington Redskins 21-14. The Redskins got the ball on their own 20 yard line after Titans' kicker Maikon Bonani boots a 65 yard kick to the end zone.
In 11 plays, Washington quarterback Pat White marches the skins down to the Tennessee 9 yard line. On the next play, White scrambles up the middle for a touchdown. Redskins head coach Mike Shanahan makes the call to go for two. White completes the pass to Emmanuel Ogbuehi to put Washington up 22-21.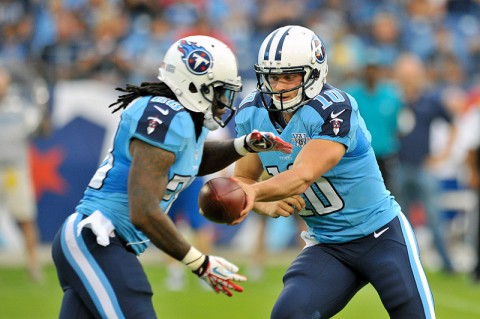 After the kickoff, the Titans got the ball on their 25 yard line with 2:23 left to play. The drive started off well with Rusty Smith completing a 13 yard pass to Michael Preston.
During the next series, Tennessee had 3rd down and 6 when Smith completed a 9 yard pass to Darius Reynaud that was called back due to offensive holding. An incomplete pass brought the Titans to 4th and 16.
However, a false start penalty backed them up another 5 yards and Tennessee decided to punt.
Washington's Skye Dawson runs the punt back 27 yards to the Tennessee 37. The Redskins then force the Titans to use their time outs on the next two plays. With 3rd and 3, Evan Royster breaks a run up the middle for 15 yards to seal the win for Washington.
In the first quarter, the Redskins scored first when Kirk Cousins connected on a 3 yard pass to a wide open Fred Davis in the back of the end zone.
Not to be outdone, one the first play of their next possession, Tennessee quarterback Jake Locker hands the ball off to Chris Johnson who runs through a gaping hole at left guard to scamper 58 yards for a touchdown.
"We basically had the outside zone play stretch. They were running real hard on the outside, so I cut it back," stated Johnson. "When I got through the line, it was either the corner or the safety, and I just gave him a move. My offensive line, they got a great push on it, and they pushed those guys to the right side and gave me a cutback lane."
Later in the first quarter, Titans' Shonn Greene breaks a run off left tackle to score from 19 yards out.
For Tennessee, Jake Locker went 7 for 11 for 58 yards. Rusty Smith was 7 for 10 for 75 yards and a touchdown. Chris Johnson had 2 carries for 60 yards and a score. Shonn Greene scored a touchdown and had 32 yards on 5 attempts. Greene also had one reception for 13 yards. Nate Washington had two catches for 17 yards.
"We started off on our first drive a little slow, but I thought we had three really good drives after that. We moved the ball well, we overcame some tough down-and-distances and converted on some big third downs," said Locker. "That was our goal, just to come out and build some momentum, have some drives and put 14 points on the board."
"I thought our run game looked really good. Like I said, we were able to convert in clutch situations, on third down and in our passing game. It was really good for our first time out, I felt, and things that we can build on," stated Locker.
For Washington, Kirk Cousins was 6 for 7 for 52 yards and a score. Rex Grossman racked up 119 yards and a touchdown while going 10 for 21. Evan Royster had 62 yards on 14 attempts. Joshua Morgan had 3 grabs for 39 yards.
"The run game looked good. I thought CJ (Chris Johnson) had a nice run and made a guy miss for a big run. I think Shonn Greene came in and did a nice job also. He scored on a nice run. That was fun to watch," said Titans head coach Mike Munchak. "Just a little inconsistent on offense, had a drop, had a defensive penalty that really hurt us on a 15-yard play for them. Solid effort, but could be a little better. That's what the preseason's for."
Tennessee Titans Inactives
#2 K Rob Bironas
#32 S Robert Johnson
#50 LB Zaviar Gooden
#52 LB Colin McCarthy
#62 C Brian Schwenke
#76 T David Stewart
#82 TE Delanie Walker
#87 WR Kevin Walter
Box Score
Washington Redskins 22 vs. Tennessee Titans 21
LP Field | Nashville, TN
Thursday, August 8th, 2013
| | | | | | |
| --- | --- | --- | --- | --- | --- |
| | 1 | 2 | 3 | 4 | Final |
| Washington Redskins | 7 | 7 | 0 | 8 | 22 |
| Tennessee Titans | 14 | 0 | 0 | 7 | 21 |
Tennessee Titans

Passing
CP/AT
YDS
TD
INT
R. Smith
7/10
75
1
0
J. Locker
7/11
58
0
0
R. Fitzpatrick
3/5
23
0
0
Rushing
ATT
YDS
TD
LG
C. Johnson
2
60
1
58T
S. Greene
5
32
1
19T
J. Parmele
7
19
0
7
J. Battle
3
8
0
3
J. Locker
1
4
0
4
D. Reynaud
7
3
0
4
Receiving
REC
YDS
TD
LG
D. Williams
2
35
0
21
J. Battle
2
23
0
19
M. Preston
2
17
0
13
N. Washington
2
17
0
11
J. Parmele
2
16
0
11
S. Greene
1
13
0
13
Q. Johnson
2
11
1
9T
C. Mooney
1
9
0
9
J. Doyle
1
8
0
8
J. Hunter
1
4
0
4
K. Britt
1
3
0
3
Kicking
FG
LG
XP
PTS
M. Bonani
0/0
0
3/3
3
Punting
NO
AVG
I20
LG
B. Kern
7
38.7
3
52
Kickoff Returns
NO
AVG
TD
LG
K. Wooten
2
23
0
27
M. Mariani
1
32
0
32
D. Reynaud
1
24
0
24
Punt Returns
NO
AVG
TD
LG
M. Mariani
2
4
0
8
K. Wooten
0
0
0
0
Washington Redskins
Passing
CP/AT
YDS
TD
INT
R. Grossman
10/21
119
1
0
K. Cousins
6/7
52
1
0
P. White
5/8
31
0
0
Rushing
ATT
YDS
TD
LG
E. Royster
14
62
0
15
R. Helu
13
57
0
13
P. White
5
33
1
18
K. Williams
2
11
0
12
Receiving
REC
YDS
TD
LG
J. Morgan
3
39
0
20
L. Hankerson
4
38
1
12
D. Stallworth
2
33
0
18
A. Robinson
2
28
0
15
L. Paulsen
3
21
0
10
F. Davis
2
14
1
11
L. Lewis
1
10
0
10
S. Moss
1
10
0
10
N. Williams
2
6
0
7
N. Paul
1
3
0
3
Kicking
FG
LG
XP
PTS
K. Forbath
0/0
0
2/2
2
Punting
NO
AVG
I20
LG
S. Rocca
7
38.4
2
51
Kickoff Returns
NO
AVG
TD
LG
N. Paul
1
24
0
24
Punt Returns
NO
AVG
TD
LG
S. Dawson
3
7
0
27
R. Crawford
1
0
0
0