Don't be duped into providing personal information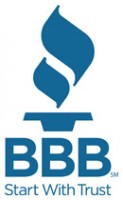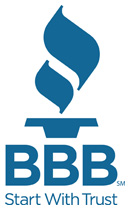 Nashville, TN – Consumers in Nashville and surrounding counties are receiving "reward announcements" in one of 3 ways:  a direct phone call, a cell phone text, or in some cases they will receive a letter in the mail.  In either approach, there is a reward number and a phone number to call in order to claim your $100.00 gift card reward from Wal-Mart, Target, or Home Depot.
If you did not enter a legitimate promotion or contest to win a gift card, this should be your first clue that something is amiss. When calling the phone number, the consumer is directed to the rewards department where a representative asks a series of seemingly innocuous questions intended to glean as much personal information as possible.
One of the most prying questions asked is information to access the consumer's bank account.  They claim the information is needed in order to process the $1.95 postage and delivery fee.  At this point in the conversation, many consumers become alerted that something isn't right.
Worst-case scenario, the information provided could result in identity theft and the consumer will most likely be the target of more scams, which may appear more convincing.
Gift cards are convenient and make wonderful gifts; however, BBB advises consumers to keep the following tips in mind when purchasing a gift card to ensure it's going to benefit the recipient for which it is intended.
Not only do consumers need to be wary of scams when buying gift cards through auctions, classified ads, or store display racks, there are additional schemes that promise consumers they have been rewarded a gift card.
Buy gift cards from a trusted business
When searching Internet online auction sites for gift cards be cautious of cards listed well below retail value. Scam online auction sites often post counterfeit gift cards or deactivated cards purchased with stolen credit cards
Check the fine print to learn about any fees associated with the card.
If buying from a store rack, check to see if security stickers were removed or peeled back, and check the back of the card to make sure the surface was not scratched to reveal the PIN code.
Include the card's receipt so the recipient has documentation it was paid for should the gift card be lost or stolen.
Do not give your social security number, date of birth, or any other unnecessary information to unknown parties.