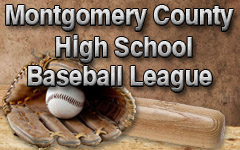 Clarksville, TN – The Montgomery County High School Fall Baseball League has announced registration will be Wednesday August 21st from 5:00pm-6:00pm at Clarksville High School.
The purpose of this league is to give area high school baseball players an opportunity to play in a competitive, instructional fall league in Clarksville. Skill development during game situations is the main objective during this fall league.
The Rules:
All players will be in compliance with TSSAA Rules
No more than 13 players per team (only 5 per school per team)
Games will be played primarily Monday, Tuesday, Wednesday or Thursday(two games per week)
Games will be played at CHS and other high school fields
Instructors will consist of H.S., college coaches (former and present), college players, and others
League play will begin the week of August 26 and be completed by the second week of October
Jerseys will be provided.
Contact Brian Hetland at 931.206.8055 if you have questions.
Pitchers will be monitored through pitch count/or innings
College coaches will be invited to attend games and evaluate players
Registration will take place on Wednesday, August 21st from 5:00pm-6:00pm at Clarksville High School.
Mail-in registration must be received by August 21st
1770 Riverhaven Drive, Adams, TN 37010
Checks need to be made to Montgomery County Fall Baseball League
Cost: $170.00 – Pitchers Only Cost $125.00