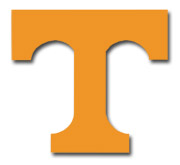 Knoxville, TN – The University of Tennessee's football season opener and Butch Jones' debut as head coach of the Vols will be televised on a pay-per-view basis across the state of Tennessee. Kickoff for the game on Saturday, August 31st vs. Austin Peay is scheduled for 6:00pm Eastern / 5:00pm Central.

The game will be available nationally on ESPN GamePlan and ESPN3, with a blackout in the State of Tennessee.

The announcing team for the game telecast will be Mike Keith (play-by-play) and former Vol and NFL quarterback Pat Ryan (color analyst). Keith is the voice of the NFL's Tennessee Titans and is entering his 15th season as the team's Director of Broadcasting.

He was a member of the Vol Network from 1987 until his departure in early 1998 to join the Titans broadcast team. During his time in Knoxville, he also held positions with WIVK/WNOX Radio and WBIR-TV.

Keith also serves as the host/executive producer of the Titans All Access television show and has called numerous TSAA high school football state championship games on television over the years.

Keith will be reunited in the broadcast booth with longtime friend and former Titans Network colleague Pat Ryan who will serve as color analyst. Keith and Ryan teamed together from 1999-2004 on the Titans Radio Network. They were the radio broadcast team for the Titans' Super Bowl in 2000. Ryan finished his career with the Vols in 1977 and went on to play 14 seasons in the NFL including 13 with the New York Jets from 1978-90.

Cable systems across the state of Tennessee are scheduled to carry the telecast from the VideoSeat pay-per-view service. Fans may begin contacting their local cable system to find out how to order the game and receive price information. The game will also be made available as a pay-per-view event to Tennessee DISH Network, DirecTV and AT&T U-verse subscribers. Channel numbers and ordering information for home dish owners will be released the week of the game.

ESPN GamePlan will offer the game to fans living outside the state of Tennessee via the ESPN GamePlan package and online via ESPN3. The game will be blacked out on ESPN GamePlan in the state of Tennessee and cannot be ordered as part of ESPN's package.



Sections
Sports
Topics
APSU, APSU Athletics, APSU Football, APSU Men's Football, APSU Sports, AT&T U-verse, Austin Peay, Austin Peay Football, Butch Jones, Color Analyst, Director of Broadcasting, Dish Network DirecTV, ESPN Game Plan, ESPN3, Knoxville, Knoxville TN, Mike Keith, NFL, Ohio Valley Conference, OVC, Pat Ryan, Rockey Top, SEC, Southeastern Conference, state of tennessee, Super Bowl, Tennessee, Tennessee Titans, Tennessee Vols, Titans, University of Tennessee, UT, UT Athletics, UT Football, UT Sports, UT Vols, VideoSeat, Vol Network, Vols, WBIR-TV, WNOX, WTVK