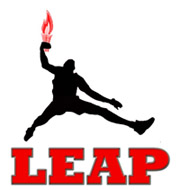 Clarksville, TN – In support of the West Gate Christian Center, LEAP Org. donated 40 pair of new shoes for their upcoming Back to School Shoe Drive.
LEAP Board President, Joe Shakeenab said that, "LEAP Org. is honored to assist other community organizations in their efforts to provide for, uplift, and inspire our children".
"Destiny takes one-step at a time but it is hard to step without a good pair of shoes so I decided to do something," said Cheryl Moultry, Assistant Pastor at Westgate Christian Church.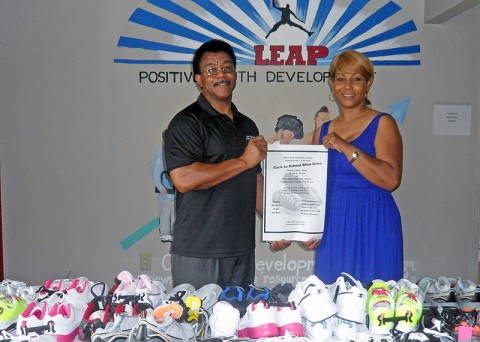 Cheryl went on to say that her prayer is to see our children who come out on August 24th leave with a smile on their face and a new attitude.
"When I see some of our children come into the school where I assist in teaching, with overly worn shoes, my heart aches," Cheryle said.
This event will be held on Saturday, August 24th from 10:00am to noon, at the West Gate Christian Center on 1481 Golf Club Lane, Clarksville, TN. Shoes will be available for K-5 students.
To contribute or to inquire about this upcoming event, contact Pastor Cheryl Moultry at 931.503.1398 or email at cheryllogos@netzero.net.