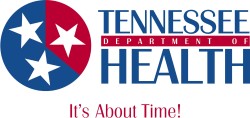 Nashville, TN – Tennessee nursing homes have exceeded the national goal of reducing antipsychotic drug use for residents living with dementia in nursing homes. As a result, Tennessee has moved from leading the nation in such use in the fourth quarter of 2011 to 48th for the first quarter of 2013.
"We can all be pleased with Tennessee's clear evidence of improvement in the wise use of these powerful medications by our committed nursing homes and caregivers," said TDH Commissioner John Dreyzehner, MD, MPH. "While there is much work left to do, it is appropriate to celebrate the initial success of this initiative and thank the dedicated stakeholders who are collaborating with each other and our department toward healthier aging in Tennessee."
The TDH Office of Health Care Facilities worked in partnership with the federal Centers for Medicare and Medicaid Services, the Tennessee Advancing Excellence Coalition and The Eden Alternative to conduct training sessions for nursing home staff members across the state as part of a nationwide initiative to improve dementia care in nursing homes.
The national goal was to reduce the rate of antipsychotic drug use by 15 percent by the end of 2012, and further reduce rates in 2013. When the initiative was unveiled in December 2012, Tennessee had the highest usage of antipsychotic medications in the Southeast Region at 30.1 percent for long-stay residents, with the national average being only 23.8 percent.
CMS has released the national reduction rates through the first quarter of 2013, and Tennessee nursing homes have exceeded the initial goal, having reduced overall antipsychotic medication use by 16.46 percent.
"This significant decline in antipsychotic medication use in Tennessee is a testament to the collaborative efforts of many stakeholders who continue to work on this critical quality of life and quality of care initiative," said TDH Health Care Facilities Director Vincent Davis. "These trainings offered a great opportunity for facility staff and state surveyors to reframe their perceptions of those living with dementia and improve care provided to these individuals."
The trainings focused on how to effectively reduce antipsychotic drug therapy, address the root cause of behaviors and improve quality of life for residents living with dementia. Staff members from 169 nursing homes took part in the training, along with surveyors from the TDH Office of Health Care Facilities and local State Long Term Care Ombudsman staff members.
Antipsychotic drugs cost hundreds of millions of Medicare and Medicaid dollars and increase the risk of stroke, heart attack, falls with fractures, hospitalizations and other complications resulting in poor health and high care costs. By lowering the use of unnecessary antipsychotic medications, residents' quality of life has been improved while the cost of health care for these residents is reduced.
Closer reviews of individual facility antipsychotic medication use on residents living with dementia are now underway. As a result, homes failing to adequately assess each resident for actual medication need will now have a greater likelihood of being cited for such by surveyors.
The mission of the Tennessee Department of Health is to protect, promote and improve the health and prosperity of people in Tennessee. For more information about TDH services and programs, visit http://health.state.tn.us/.