Written By Retired Lt. Col. Niki Gentry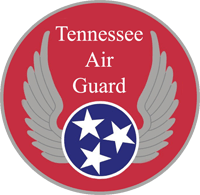 Memphis, TN – American aviation enthusiasts are very familiar with the names of famous aircraft such as "The Wright Flyer," "Spirit of St. Louis," "Glamorous Glennis" and "Memphis Belle."
These groundbreaking machines and their pilots each made history during the relatively young story of manned flight. Yet the longevity of aircraft often means past exploits may go unknown among the Airmen at the controls of the aging flying machines.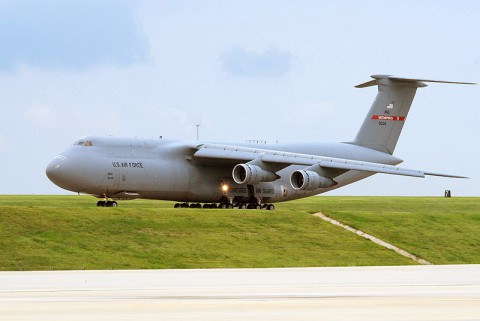 Such is the case of a Lockheed C-5A aircraft delivered to the Air Force in 1970 known simply as #69-0014.
In recent days much media attention has been focused on this particular aircraft last assigned to the Tennessee Air National Guard's 164th Airlift Wing in Memphis.
Aircraft #69-0014 has been highly publicized for a mission conducted on October 24th, 1974 while assigned to Hill Air Force Base in Utah.
On that date the aircraft was loaded with a 56-foot long, 86,000 pound Minuteman Intercontinental Ballistic Missile placed in a specially designed cradle. After takeoff, and 20,000 feet over the Pacific Ocean, the missile was deployed by parachutes from the aircraft and its massive rockets fired sending the unarmed weapon 30,000 feet above the water.
The test was unprecedented in that it proved a nuclear missile could be launched from an aircraft versus strictly a ground based silo.
On August 7th, the C-5A Galaxy taxied to the runway at the Memphis International Airport headed for its final retirement destination, the Air Mobility Command Museum in Dover, DE.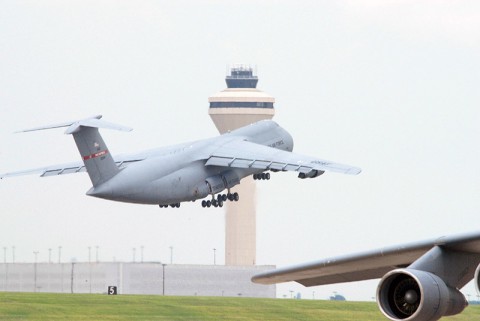 The giant aircraft, tail emblazoned with the singular word "Memphis" painted on a red striped background, along with an American flag and the number "90014" lifted off into the gray afternoon sky.
A few hours later, to the enthusiasm of onlookers in Dover, the aircraft touched down becoming the first C-5A in the world to soon be available as a public exhibit.