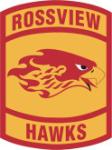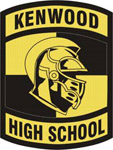 Clarksville, TN – Despite getting off to a little bit of a slow start, Rossview High School's volleyball team continued its season opening undefeated run August 28th with a 3-0 District 10-AAA win over Kenwood High School, by scores of 25-9, 25-11, 25-6.
Kenwood (0-5, 0-5 District 10-AAA), who has continued to improve every time out, despite still looking for its first win, opened up the match by scoring the first two points of Game 1 on a block by Morgan Corland and Diamond Foster followed by a kill by Foster.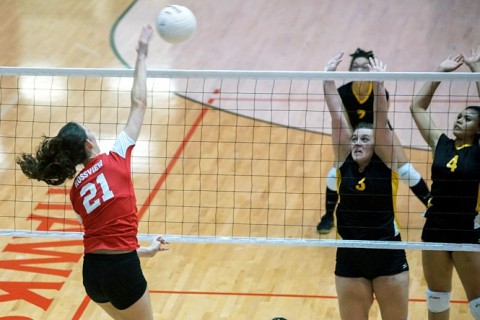 Rossview (6-0, 5-0 District 10-AAA) tied the game 2-2 on a kill by Kamryn Carter, but the Lady Knights responded with three straight points to lead 5-2 and causing Lady Hawks coach Jen Garinger to call an early timeout.
"You have to give Kenwood credit," Garinger said. "They came out and didn't play afraid and worked very hard to get every ball that they could off the ground.
"We started off slow and we've told the girls the last few matches that they needed to step it up on their side of the court no matter who is on the other side."
Kenwood led as late as 6-5 and was tied 7-7 before the Lady Hawks put together a 12-0 run to go up 19-7 – highlighted by five aces from Keili Keoho and two kills from Regan Comperry.
Keoho would finish with a game-high seven aces, while Comperry totaled eight kills versus Kenwood.
"I thought we came out and showed that we've improved from the start of the season, but we still have too many simple mistakes," Kenwood coach Lynda Courtney said. "We know that we're starting from ground zero, but we're moving in the right direction.
"We're going to take some losses, but we're going to take them and use them as teaching moments and as these girls learn and try their hardest we'll get better that's the goal right now."
The Lady Knights scored two of the next three points to make it 20-9, but Rossview closed out the opening game by scoring the final five points for the 25-9 final.
The Lady Hawks would get its offense going in Game 2, with five kills and an ace in to jump out to a 10-3 lead.
"I think we were a little tired with the three matches in three days," Garinger said. "Our passes were a little tight to the net, but we did run our offense better as the match went on, but we still have a lot to work on."
Rossview would build its lead out to as many as 12 points, 17-5, before Kenwood rallied to score five of the next six points to cut the Lady Hawks lead to 18-10.
But that would be as close as they would get, as Rossview closed out the game by scoring seven of the final eight points for the 25-11 final margin.
The third and final game of the match looked a lot like the opening game with Kenwood hanging around, trailing 8-5, but Rossview kicked its offense into high gear by outscoring the Lady Knights 17-1 the rest of the way.
Janie White led Rossview with 10 kills, while Carter topped the Lady Hawks with 17 assists.
Both teams return to District 10-AAA action September 3rd, as Rossview travels to Northeast High School and Kenwood plays at Northwest High School.