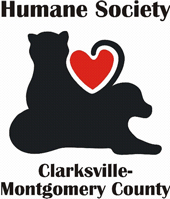 Montgomery County, TN – On Tuesday, September 3rd, at 7:00pm, the Informal Meeting of the County Commission will begin.
They will be discussing a resolution of the Montgomery County Board of Commissioners to amend Animal Control Regulations. This resolution concerns a specific requirement that outdoor pets must be provided shade.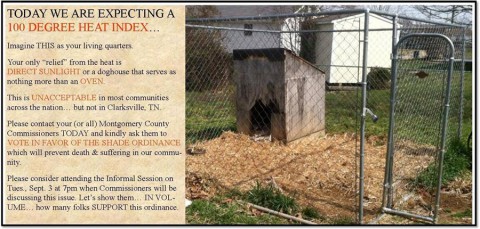 As the regulation stands now, it is ambiguous as to exactly what the law requires. This resolution will allow and require our Animal Control officers to enforce providing shade.
The meeting will be held in the Historic County Courthouse, 1 Millennium Plaza, 3rd Floor, downtown Clarksville between 2nd and 3rd Streets.
We have a responsibility to afford those animals protection from all of the elements they are forced to endure, including direct sunlight and heat during the sweltering summer months.
Please come and show your support.