Bowling Green, KY – Austin Peay State University women's soccer team got another goal from senior Tatiana Ariza and a stout Lady Govs defense buckled down in overtime to salvage a 1-1 against Western Kentucky, Thursday, at the WKU Soccer Complex.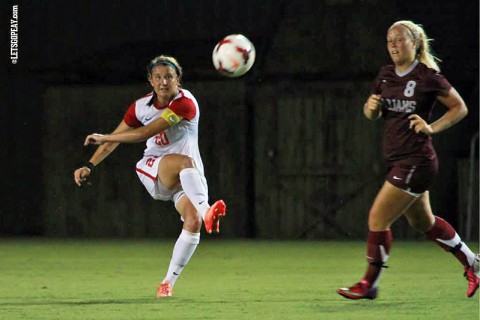 Austin Peay (3-0-1) remains undefeated with more than half the non-conference schedule now behind it. Western Kentucky (1-1-2) garners a draw for the second time in less than a week after playing Rice to a scoreless tie last Friday.
"This might have been our best 90 minutes of the season," said head coach Kelley Guth. "We rose to the challenge and we can learn a lot from this game."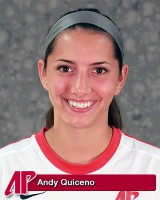 Austin Peay controlled possession for much of the first half, taking six shots and forcing two Nora Abolins saves – Ariza and fellow senior Andy Quiceno each put one shot on net for the Lady Govs in the opening half. The Hilltoppers managed just two shots in the half, neither on net.
The Lady Govs broke through in the 60th minute, with Ariza taking the feed from senior Emily Kink and finding the back of the net for her season's sixth goal. The Bogota, Colombia native has scored at least one goal in each of the Lady Govs first four outings in 2013.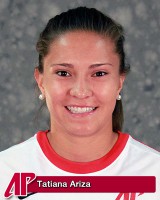 Western Kentucky would answer just over two minutes later. Christine Gordon collected a rebound and dished it to Lauren Moats, who beat sophomore Nikki Filippone for the equalizer.
The rest of the second half passed in much the same way as the first – with Austin Peay assaulting the net and being denied time and again. The Lady Govs outshot the Hilltoppers 7-2 for the rest of regulation, but could not put the game-winner into the net.
"They kept us under pressure late in the game," Guth said. "I thought we ran out of gas a little bit, with it being our first overtime match. We'll have to do a better job of gaining possession late in the match."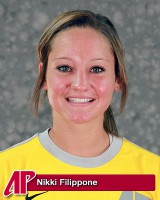 Western Kentucky was the aggressor in overtime, outshooting Austin Peay 6-1 during the two 10-minute periods and forcing two Filippone saves, but Austin Peay showed its mettle defensively to salvage a road tie.
Filippone saved four shots for the Lady Govs in 110 minutes, the first time in her career she played an entire match in net. Abolins made five saves for the Hilltoppers.
"We had our chances offensively," Guth said. "I thought Nikki did well for us in net; she made a good first save on the goal we gave up, but they were able to re-enter it."
Austin Peay will have a free weekend before its next match, a road tilt against Atlantic Sun foe Lipscomb, 7:00pm, Monday, in Nashville, TN.