Written by Marlon Scott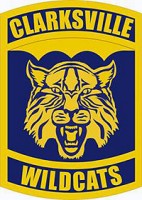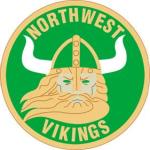 Clarksville, TN – The Clarksville High School varsity Lady Wildcats held their home court against the Clarksville Northwest High School varsity Lady Vikings for their fourth win in a row. The match was a clean sweep, 3-0 (25-11, 25-21, 29-27).
Clarksville High started strongly, with their claws out. They took a 10-4 lead with an early 5-0 run and did not relinquish it. They served well, serving 6 aces in the first game. They also won the battles at the net, outscoring the Clarksville Northwest Lady Vikings 10-4 in kills.
Clarksville High Lady Wildcat outside hitter, Rachel Nelson led the way in the first game with 3 kills and an ace that gave the Lady Wildcats a 13-9 lead.
Ahead 19-11, they scored the last 6 points for the win. Clarksville High Lady Wildcat setter, Abby Anderson served throughout those last points, scoring 4 by serving aces.
The Northwest High Lady Vikings put up a better fight in the second game. The lead changed 4 times. However, the Clarksville High continued to serve well and win the fight at the net. Clarksville High Lady Wildcats middle hitter, Sarah Lindsey led the charge in the second game with 4 kills and an ace followed closely by Anderson who made 3 kills and served 2 aces. Anderson's last kill in the second game put them ahead 15-12.
After the Clarksville Northwest High Lady Vikings retaliated with a score, the Lady Wildcats went on another 5-0 run and took a commanding 20-13 lead. Although the Lady Vikings were down, they were not out. Clarksville Northwest High Lady Viking Ashtyn Hilton served an ace that brought her team within 4, 24-20. However, they were unable to complete the comeback .
It took a comeback for the Clarksville High to finish the sweep. All the shots they were making inbounds in the first two games starting going long or in the net in the final game. Long rallies that ended in errors helped the Lady Vikings break an 8-8 tie and take the lead.
They improved their lead to as much as 5 points before the Lady Wildcats started to claw their way back in to the game.
Behind 21-24, Clarksville High went on a 3-0 run that ended with another ace served by Nelson. The crowd was on the edge of their seats as the two teams continued to exchange scores in long rallies.
However, back-to-back errors gave the Lady Wildcats a 28-27 lead and an opportunity to win. Clarksville High Lady Wildcat libero Courtney Heckman earned the win by serving an ace. The Lady Wildcats finished with 14 total aces in the match. Anderson led all scorers with 8 kills and 6 aces in the match. Nelson and Lindsay both had 7 kills. Clarksville Northwest Lady Viking Natalie Schillng led her team with 6 kills and 2 aces.
"I was very proud of the way that when we had an error, we refocused and battled back, even when we had not so good passing," Clarksville High varsity Lady Wildcats head coach Lacey Browning said. "We learned to be fighters tonight and that is a good thing."