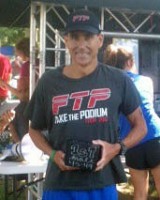 Clarksville, TN – Russ Shemberger, a licensed sports massage therapist at Restore Performance Massage on Madison Street in Clarksville, won his age group at the annual Riverbluff Triathlon held Saturday, September 7th in Ashland City, TN.
Shemberger finished the 1.2-mile swim, 56-mile bike and 13.1-mile run in a total time of 5:18 and placed first in his age group (male 45-49). Overall, he was 10th among a field of 171 triathletes who competed in the half-iron distance. «Read the rest of this article»

Clarksville, TN – A mixture of veterans and youth will represent Austin Peay State University women's golf team when it participates in the MSU Drake Creek Invitational, Monday and Tuesday, at Drake Creek Golf Course.
«Read the rest of this article»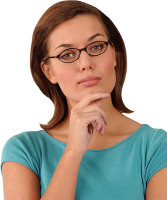 Clarksville, TN – I hate divorce. I believe in the sanctity of marriage. I also know that there are times when leaving a marriage is the safest and wisest thing that you can do.
But it is never, ever easy. The aftermath of divorce is even more grueling at times. There are consequences to divorce, and there are mental traps we find ourselves in.
Here are some lies that divorced women should stop believing. «Read the rest of this article»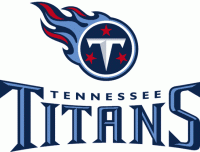 Nashville, TN – Football critics had the Pittsburgh Steelers winning this one. The Steelers had not lost a home opener since September 15th, 2002. The Tennessee Titans had other plans.
The game did not start well for Tennessee. During the opening kickoff, Pittsburgh kicker Shaun Suisham lands a kick on the Titans 1 yard line. Tennessee kick returner Darius Reynaud just crossed the plane of the goal line to retrieve the ball, where he took a knee in the end zone and gets tackled for a safety.
«Read the rest of this article»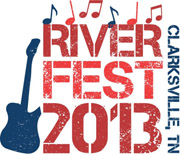 Clarksville, TN – Every year, Clarksville's Riverfest Tour d'Art exhibits feature the talents from artists across the Clarksville-Montgomery County area.
There are three divisions; the Senior (Downtown Artists Co-op), the High School (Customs House Museum) and the Amateur and Professional Divisions (Smith-Trahern Mansion).
After hundreds of artists had their works of art on display at various locations in downtown Clarksville, then judged by artist Dane Carder, winners were awarded at the Tour d'Art Receptions, Friday, September 6th, 2013. «Read the rest of this article»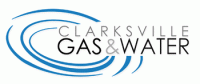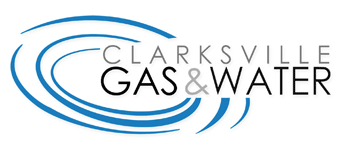 Clarksville, TN – Clarksville Gas and Water contract workers will be performing sewer line rehabilitation work in North Clarksville during the week of September 9th-13th. Please be alert to the workers and their equipment on the following streets.
Unfinished work will be rescheduled to the following week. «Read the rest of this article»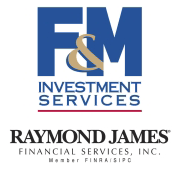 Clarksville, TN – The economic data were mixed, but mostly on the strong side of expectations. The ISM's two monthly surveys surprised to the upside. Motor vehicle sales advanced
However, the August Employment Report disappointed. Nonfarm payrolls rose by 169,000 (vs. a median forecast of +180,000 and expectations of an upside surprise). Figures for June and July were revised a net 74,000 lower (July went from +162,000 to +104,000).
Manufacturing rose by 6,000. Construction was flat. Retail added 44,000. The unemployment rate fell to 7.3%, but that was due to lower labor force participation (the lowest since May 1978).
«Read the rest of this article»
Clarksville, TN – Walker and Judy McCutcheon are big Elvis Presley fans.
HUGE!
And if you know the two retired Fort Campbell school teachers, then you know what a big understatement that is.
But their love and appreciation of the music of their generation, runs deeper than just the legend the world knows simply by his first name….Elvis.
«Read the rest of this article»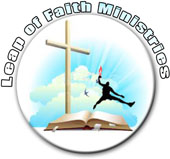 Clarksville, TN – There are some things in Christianity that are harder to understand then other things. Submission is one of them.
When we become Christians, one of the first things we are told about our new life is that "But as many as received Him, to them gave the power to become the sons of God…" (John 1:12 KJV).
When we first discover that verse we think "Wonderful, all that power is mine!" Then we find out even better news, "and if children, then heirs, heirs of God and joint heirs with Christ…" (Romans 8:17 NKJV) Just imagine being joint heirs with the Son of God who said "All authority has been given to Me in heaven and on earth." (Matthew 28:18 NKJV) «Read the rest of this article»

Clarksville, TN – The weekly Clarksville Parks and Recreation Department Recreation Report provides Clarksvillians with a glimpse at the activities and events that are available from the Parks and Recreation Department for them to enjoy together as a family.
This weeks highlights include: I Love My Farmers Market Celebration, Money Management Fair, Sevier Days, L.E.A.P. Mentorship Program, Cumberland Arts Experience, and Dream Chasers. «Read the rest of this article»