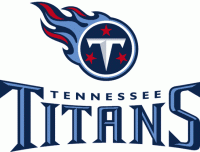 Nashville, TN – Football critics had the Pittsburgh Steelers winning this one. The Steelers had not lost a home opener since September 15th, 2002. The Tennessee Titans had other plans.
The game did not start well for Tennessee. During the opening kickoff, Pittsburgh kicker Shaun Suisham lands a kick on the Titans 1 yard line. Tennessee kick returner Darius Reynaud just crossed the plane of the goal line to retrieve the ball, where he took a knee in the end zone and gets tackled for a safety.
After that, the Titans defense held the Steelers scoreless for nearly four quarters. Pittsburgh quarterback Ben Roethlisberger connects with Jerricho Cotchery for a 4 yard touchdown at 1:26 remaining in the fourth quarter to make it 16-9 Titans.
Pittsburgh tries an onside kick, that is recovered by George Wilson of the Titans on the Steelers 45. Jake Locker takes two knees to end the game.
The Titans went up 7-2 on a 12 play, 49 yard scoring drive in the second quarter that ate up nearly seven minutes. Eleven of the 12 plays on the series were runs, including a three-yard touchdown run by Jackie Battle.
The story of the game is the revamped Tenneesee Defense that just shutdown the Pittsburgh offense. The Steelers running game only managed 32 yards on 15 attempts, averaging only 2.1 yards per carry. The Titans also recovered a fumble by running back Isaac Redman.
Roethlisberger was 23 of 33 for 191 yards and a touchdown. He was picked off one time by Alterraun Verner. The Titans also sacked Roethlisberger five times. Titan's Zach Brown had 2 sacks; Jurrell Casey got 2 and Derrick Morgan got 1.
The Tennessee offensive line protected Locker will allowing only one sack. Locker was 11 of 20 for 125 yards. His main target was veteran Nate Washington who caught 4 balls for 46 yards.
Chris Johnson had 70 yards on 25 attempts averaging 2.8 yards per carry. Jackie Battle was in for Shonn Greene who left the game with a knee injury. Battle gained 21 yards on 8 attempts including a 3 yard run up the middle for a touchdown.
The Titans won the time of possession holding the ball for 34:01 while limiting the Steelers to 25:59. Last season, Tennessee was last in the league for time of possession.
The Tennessee Titans are on the road again next weekend when they face the Houston Texans Sunday, September 15th at Reliant Stadium. The game starts at 12:00pm.
Titans- Steelers Game Time Inactives
Tennessee Titans
#14 WR Michael Preston
#15 WR Justin Hunter
#50 LB Zaviar Gooden
#62 C Brian Schwenke
#68 T Byron Stingily
#75 DE Keyunta Dawson
#98 DE Lavar Edwards
Pittsburgh Steelers
#3 QB Landy Jones
#26 RB Le'Veon Bell
#27 CB Antwon Blake
#72 C/G Cody Wallace
#83 TE Heath Miller
#92 DT Hebron Fangupo
#98 LB Vince Williams
Box Score
| | | | | | |
| --- | --- | --- | --- | --- | --- |
| | 1 | 2 | 3 | 4 | Final |
| Tennessee Titans | 0 | 7 | 3 | 6 | 16 |
| Pittsburgh | 2 | 0 | 0 | 7 | 9 |
Tennessee Titans



Passing
CP/AT
YDS
TD
INT
J. Locker
11/20
125
0
0
Rushing
ATT
YDS
TD
LG
C. Johnson
25
70
0
11
J. Battle
8
21
1
8
S. Greene
4
18
0
5
J. Locker
5
3
0
5
Receiving
REC
YDS
TD
LG
N. Washington
4
46
0
14
D. Walker
3
40
0
25
K. Britt
1
15
0
15
D. Williams
1
13
0
13
K. Wright
2
11
0
7
Fumbles
FUM
LOST
REC
YDS
D. Walker
1
0
1
0
M. Fokou
0
0
1
0
Kicking
FG
LG
XP
PTS
R. Bironas
3/3
44
1/1
10
Punting
NO
AVG
I20
LG
B. Kern
5
41.4
4
55
Kickoff Returns
NO
AVG
TD
LG
D. Reynaud
1
-1
0
-1
Punt Returns
NO
AVG
TD
LG
D. Reynaud
5
11
0
27
Pittsburgh Steelers
Passing
CP/AT
YDS
TD
INT
B. Roethlisberger
21/33
191
1
1
Rushing
ATT
YDS
TD
LG
L. Stephens-Howling
6
19
0
5
I. Redman
8
9
0
8
A. Brown
1
4
0
4
Receiving
REC
YDS
TD
LG
A. Brown
5
71
0
22
E. Sanders
7
57
0
20
J. Cotchery
4
34
1
11
D. Johnson
1
11
0
11
L. Stephens-Howling
2
11
0
7
I. Redman
2
7
0
7
Fumbles
FUM
LOST
REC
YDS
I. Redman
2
1
1
0
Kicking
FG
LG
XP
PTS
S. Suisham
0/0
0
1/1
1
Punting
NO
AVG
I20
LG
Z. Mesko
7
35.9
1
51
Kickoff Returns
NO
AVG
TD
LG
M. Wheaton
2
18
0
25
A. Brown
1
16
0
16
L. Stephens-Howling
1
25
0
25
Punt Returns
NO
AVG
TD
LG
A. Brown
1
1
0
1