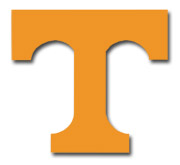 Springfield, MA – University of Tennessee Head Coach Emeritus Pat Summitt, 12-time NBA All-Star and Hall of Famer Earvin "Magic" Johnson and youth basketball ambassador Boo Williams were winners of the 2013 Mannie Jackson – Basketball's Human Spirit Award.
The winners were recognized during events leading up to the 2013 Basketball Hall of Fame Enshrinement Ceremonies. Summitt did not travel to Massachusetts for the event.
«Read the rest of this article»

Ledbetter, KY – The good news is sophomore Jessica Cathey, Austin Peay State University's 2013 All-Ohio Valley Conference performer, finally regained form during Monday's second round of the Murray State Drake Creek Invitational, shooting a 71 at the Drake Creek Golf Club.
«Read the rest of this article»
Written by Maj. Gen. James C. McConville
Commander, 101st Airborne Division (Air Assault), Combined Joint Task Force 101 and Regional Command East, Afghanistan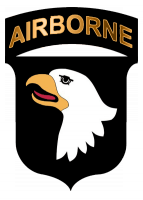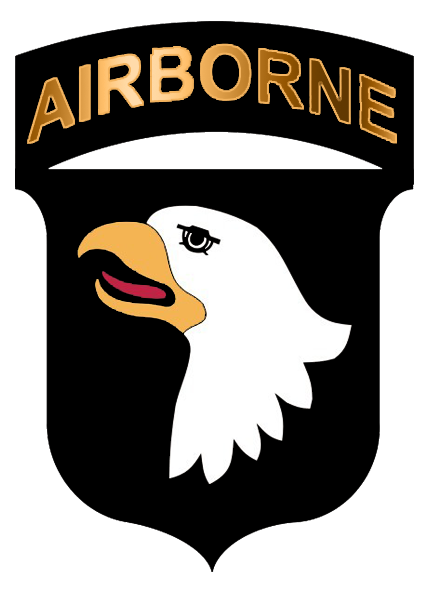 Afghanistan – In Afghanistan, there is a steel beam from the towers of the World Trade Center in New York directly adjacent to the headquarters building of Regional Command – East (RC-East) and Combined Joint Task Force – 101 (CJTF-101). This beam, and the flags of our partner nations standing next to it like the flags in front of the United Nations buildings, is a reminder to every one of us why we are here.
We are here to ensure that our Nation and our global partners' remain safe from the threat of terrorism and acts of violence by those in the world who would do us harm.
«Read the rest of this article»
Cunningham, TN – Located on Highway 13, just a couple of miles from Montgomery Central High School, Victory Lane Arcades provides a place in southern Montgomery County for people to come eat and have family fun. From pizza to subs, there is something on the menu for everyone.
Victory Lane Arcades is a family oriented establishment with a variety of video and arcade games for children to play. "We wanted to make a place where kids could come eat and have fun," stated Nora Ashby. "The younger kids get  really excited about the games."
«Read the rest of this article»
Clarksville, TN – On Wednesday, September 11th, 2013, Clarksville Fire Rescue will be holding the annual ceremony honoring fallen firefighters and victims of the 9-11 tragedy.
The event will begin at 6:00pm at the Main Fire Station, 802 Main Street, in Clarksville.
"I am honored to participate in this ceremony dedicated to the memory of fallen heroes," said Clarksville Mayor Kim McMillan. «Read the rest of this article»

Clarksville, TN – The Clarksville Area Chamber of Commerce Military Affairs Committee (MAC) is pleased to announce that Phase Two of the Statues of Patriot's Park initiative is underway.
«Read the rest of this article»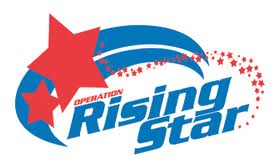 Fort Campbell, KY – Do you have what it takes to be the next Rising Star? If you think you have the singing talent to take home the $500.00 first place prize and make it to the Army-wide finals, then join MWR at The Zone on September 10th at 5:00pm.
Entry forms for Operation Rising Star can be downloaded and printed at www.fortcampbellmwr.com .
«Read the rest of this article»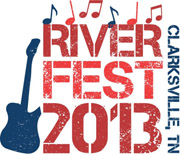 Clarksville, TN – The Riverfest Regatta, presented by U.S. Bank, is not your typical boat race. The boats racing down the Cumberland River at Saturday morning, September 7th were made of cardboard or plastic bottles along with a few other approved materials.
Nineteen teams competed not only for bragging rights, but trophies were awarded to the first, second, and third place teams in each division.
Below are the full results:
«Read the rest of this article»

Clarksville, TN – A series of women's faces fill the Customs House Museum's Crouch gallery from September 13th through October 20th.
The first thing one notices about Tom Malone's figurative works are the eyes. Expressionistic and haunting, there is a continuity that is Malone's signature style. Displayed in chronological order, the viewer can sense the development of Malone's talent.
«Read the rest of this article»

Clarksville, TN – Although there are teams and scores kept, Cross Country is by nature an individual sport where the runners race not only other runners, but the course conditions, weather and most importantly time.
«Read the rest of this article»