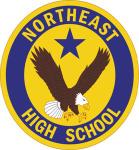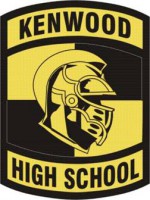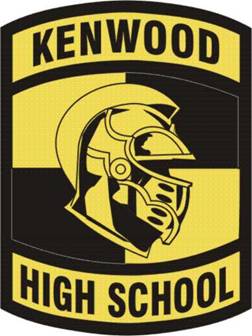 Clarksville, TN – Northeast High School's volleyball team saw District 10-AAA rival Kenwood High jump out to an early 1-0 lead, in its match September 10th, but rallied to take the next three games to defeat the Lady Knights 23-25, 25-17, 25-13, 25-14.
In fact after winning the first game, Northeast saw the Lady Knights race out to an 11-4 lead in Game 2, with Kenwood being on the verge of putting a strangle hold on the match in the Lady Eagles own gym.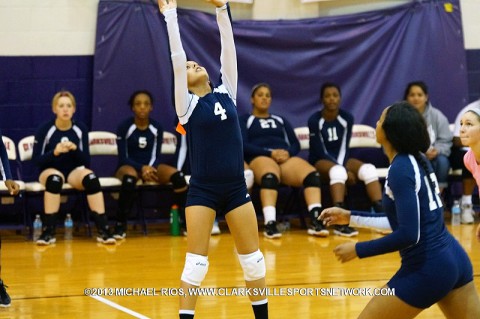 "We just had to get the girls to settle down," Northeast coach Joyce Williams said. "Kenwood came out and served well early and got us in a hole and out leaders had to step up and get everyone motivated."
One of those leaders was middle blocker Keziah Coombs, who recorded three kills and a block during the Lady Eagles rally in Game 2, with Northeast scoring 11 of the next 14 points of the match to go up 15-14 – their first lead in a game since they were up 9-8 in Game 1.
Coombs would lead all players with 18 kills.
"We stopped communicating with each other out on the floor," Kenwood coach Lynda Courtney said. "In the end, you can only use the excuse simple mistakes so many times. This is game eight for us and there is no reason we should be making those mistakes. Northeast just wanted it more than we did."
Kenwood would tie the game 16-16, but saw Northeast even the match one game each by scoring nine of the final 10 points to close out the game, 25-17.
"Once Keziah got going, there are not a lot of people who can stop her," Williams said. "If we can get anything close to the net it usually works out to our favor and that's what happened tonight."
The final two games were controlled early by Northeast, who jumped out to 11-3 and 13-4 advantages respectively, with Kenwood never getting any closer than four points and any other juncture of the match.
"Our group is still learning how to win," Courtney said. "But we're also learning how to be a team.
"Last year they played "me ball" and this year its team ball and they are still learning that and learning that is hard. We're slowly getting it; we just need to be more consistent."
Both teams return to District 10-AAA action September 12th, as Northeast hosts Clarksville High and Kenwood hosts Springfield High.