Written by Scott Samuels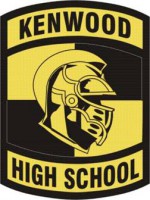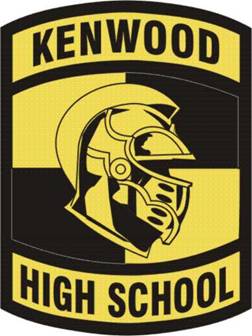 Clarksville, TN – The Kenwood Knights evened their record at 2-2 in this 2013 football season with a 28-3 win over the Glencliff Colts.
On a cool, windy night on Kenwood's home turf, the Knights, for the second straight week got off to a slow start. Glencliff, who came into tonight's contest scoreless on the season, finally put up their first points of the year with a 25 yard field goal with 54 seconds left in the first quarter. But Kenwood would come back quickly, and scored 3 touchdowns in a span of four and a half minutes.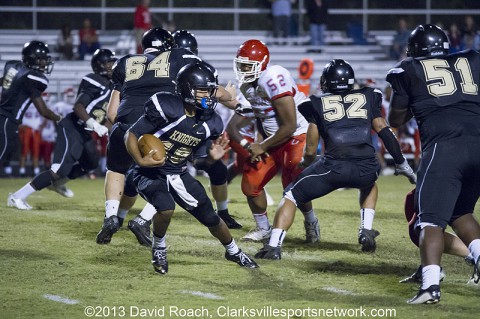 The first one came when quarterback Malcom Perry burst up the middle bouncing off two Colt defenders, then broke outside and galloped 35 yards for the score to put the Knights on top 6-3 with 9:26 on the clock in the 2nd quarter, capping an 8 play, 66 yard drive. On Glencliff's next possession Kenwood forced the Colts to punt on their own 20 yard line.
The Knights knifed through the line and blocked the punt into the end zone where Legree Hairston fell on it for a touchdown. The Knights converted on a 2 pt. conversion to make the score 14-3.
Hairston then forced a fumble by Glencliff quarterback Malcom Easley at the 14 yard line which was recovered by the Knights' Jamarcus Steptoe. Two plays later senior running back Rikeece Covington bounded over the right side of the line for a 9 yard TD run putting Kenwood up 20-3 with 4:57 left until halftime. Covington ran for a little over 100 yards on the night.
Kenwood's Chris Jackson intercepted an Easley pass attempt on the next possession, but the Knights could not turn it into points and the half ended with Kenwood on top 20-3.
Both teams traded punts to start the 2nd half and Kenwood's second possession of the 3rd quarter found them starting at their own 6 yard line. A key 3rd down pass reception by tight end Cameron Coleman kept the drive moving.
Three plays later, faced with a 4th and 1 at Glencliff's 41 yard line, Perry handed the ball off to Covington who proceeded to race 41 yards up the middle to the end zone and Kenwood had gone 94 yards to take a 28-3 lead with 3:21 left in the 3rd quarter.
In the fourth quarter neither offense could maintain any momentum. Kenwood went three and out and then lost a fumble on it's next possession. Glencliff turned the ball over twice on downs. The second time with 1:13 left in the game that sealed the win for Kenwood.
The Knights host Northwest next week while Glencliff hosts Antioch.
Box Score
| | | | | | |
| --- | --- | --- | --- | --- | --- |
| | 1 | 2 | 3 | 4 | Final |
| Glencliff High School | 3 | 0 | 0 | 0 | 3 |
| Kenwood High School | 0 | 20 | 8 | 0 | 28 |
Photo Gallery