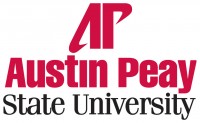 Clarksville, TN – Austin Peay State University continues to be recognized for its dedication to veterans and active duty military students with the announcement today (September 10th) that it has once again been named by Victory Media as a Military Friendly School for 2014.
The honor ranks APSU in the top 20 percent of all colleges, universities and trade schools nationwide, according to Victory Media, a veteran-owned business and publisher of G.I. Jobs and the Guide to Military Friendly Schools. The company surveyed more than 12,000 schools, according to the announcement.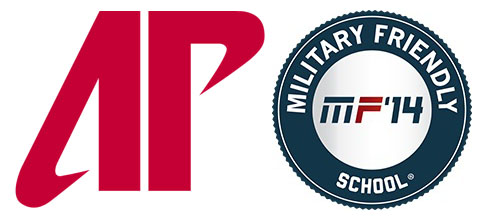 "Inclusion on the 2014 list of Military Friendly Schools shows Austin Peay State University's commitment to providing a supportive environment for military students," Sean Collins, vice president at Victory Media and a nine-year Navy veteran, said.
Earlier this summer, APSU was recognized by the federal government when it joined more than 250 community colleges and universities across the country in agreeing to implement the U.S. Department of Education and the U.S. Department of Veterans Affairs' "8 Keys to Success." That initiative seeks to help veterans succeed on campus.
In September, the Department of Veterans Affairs partnered with APSU because of the large size of the University's veteran population. That partnership will put a VA vocational counselor on campus this month to help veterans transition into student life and assist them in achieving their educational goals.
According to a letter from Rich McCormack, president of Victory Media, APSU was named a Military Friendly School because it has "demonstrated a strong interest in recruiting military students" and continues to improve its "military friendliness each year."
"On behalf of the eight million military members and veterans seeking a school, I thank you for your commitment to educating our nation's most deserving heroes," McCormack wrote."
About 20 percent of APSU students have a military connection, and the University works hard to provide assistance and services to those individuals. The University does this through the APSU Center at Fort Campbell, the University's Military Educational Task Force, the Student Veteran Organization and the APSU Military Student Center.
Other APSU offices, such as Residence Life and Career Services, have spent years developing methods to assist veterans entering the University.
APSU also hosts a Military and Veterans Graduate Recognition Ceremony three times a year. During the ceremony, veterans, reservists and active duty military personnel are given a red, white and blue cord to wear with their cap and gown during commencement.
The students are also presented with a special APSU Military Coin. The University created the coin in 2011 as a way to honor these individuals.
APSU will be listed in Victory Media's Guide to Military Friendly Schools. For more information about Military Friendly Schools, go online to http://www.militaryfriendlyschools.com.