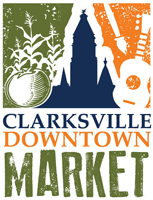 Clarksville, TN – The Clarksville Downtown Market will be on Public Square this Saturday from 8:00am-1:00pm. There will be Tennessee produce, meats, cut flowers, baked goods, and a variety of different arts and crafts available for purchase.
This has been a wonderful season this year. Once or twice the weather has not been as good to us as may be the case this Saturday but we will push through. There are now 5 weeks left so be sure to stop by and stock up on any items that you may need to have over the winter months.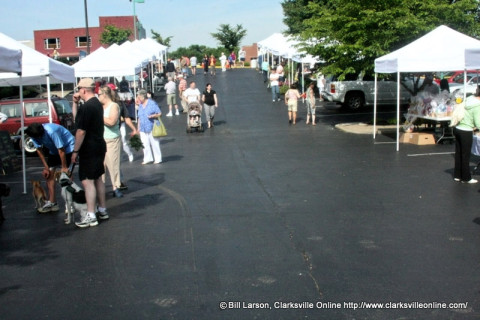 Remember, most vendors will be glad to give you their information so you can stay in touch with them in the off months of the market. This means that they can provide you with the same quality products that they have even while the market is closed.
The Smith-Trahern Mansion here in clarksville will, for the third year, feature the "Winter Market" on Friday's from 8:00am-1:00pm at their location on 101 McClure Street.
This is a much small version of our summer market but allows vendors to have a safe and secure location to vend while we are closed during the winter months. We would like to thank all of the wonderful people at the mansion who help make this happen and assist our vendors each year.
Fall is Upon Us in Tennessee
The first supermarket supposedly appeared on the American landscape in 1946. That is not very long ago. Until then, where was all the food? Dear folks, the food was in homes, gardens, local fields and forests. It was near kitchens, near tables, near bedsides. It was in the pantry, the cellar, the backyard.
-Joel Salatin, Folks, This Ain't Normal: A Farmer's Advice for Happier Hens, Healthier People, and a Better World.
Remember, the average date for the first frost in Clarksville is usually in October. Here are some tips to remember when planting for the fall months.
Select varieties carefully – The best spring varieties are not always the best fall varieties.
Plant at the proper time – Green beans, tomatoes, and other warm-season vegetables must mature before they are killed by frost.
Maintain moisture during germination – Vegetable seed will not germinate without moisture.
Care for fall gardens properly – Fall gardens require more attention than spring gardens.
Use fertilizer – Fertilizer applied to gardens in the spring may not be available for use by fall vegetables.
For more information regarding planting Fall gardens please contact your local UT Extension Office. The number here in Clarksville is 931.648.5725.
For more information about the Clarksville Downtown Market please give Matthew Nixon a call at 931.645.7476, email him at or visit the market's website at www.clarksvilledowntownmarket.com