Clarksville, TN – The weekly Clarksville Parks and Recreation Department Recreation Report provides Clarksvillians with a glimpse at the activities and events that are available from the Parks and Recreation Department for them to enjoy together as a family.
This weeks highlights include: Walk with Me Tennessee, Blueway Ribbon Cutting and Grand Opening, Sevier Days, and Money Management Fair. «Read the rest of this article»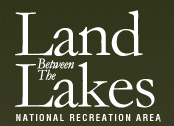 Golden Pond, KY – Land Between The Lakes (LBL) National Recreation Area celebrates Wolf Week October 6th-11th. Join us at the Woodlands Nature Station to learn more about these intelligent, awe-inspiring, and rare animals. Fun, educational programs will be featured throughout the week for wolf enthusiasts of all ages.
The Nature Station participates in the Red Wolf Recovery Program, a captive breeding program for the endangered red wolf. "Red wolves were once declared officially extinct in the wild. «Read the rest of this article»
Showdown between the Silverado 1500 & Ram 1500 was neck-and-neck

Yonkers, NY – In a heavy-metal duel between two top pickup trucks, the Chevrolet Silverado 1500's "Excellent" road-test score makes it Consumer Reports' top-rated truck. But testers point out that the second-place Ram 1500 may be a better daily driver.
Each model won skirmishes along the way, and they finished one-two in a competitive pickup truck category— separated by only three points. Both trucks outscored the previously-tested Ford's F-150 XLT, which 3.5-liter EcoBoost turbo V6 and 5.0-liter V8 versions rank third and fourth respectively.
«Read the rest of this article»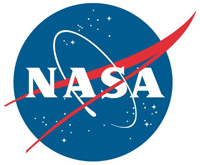 Washington, D.C. – Launched on a clear winter day in January 2005, NASA's Deep Impact spacecraft spanned 268 million miles (431 million kilometers) of deep space in 172 days, then reached out and touched comet Tempel 1. The collision between the coffee table-sized impactor and city-sized comet occurred on July 4th, 2005, at 1:52am EDT.
This hyper-speed collision between spaceborne iceberg and copper-fortified, rocket-powered probe was the first of its kind. It was a boon to not only comet science, but to the study of the evolution of our solar system.
«Read the rest of this article»