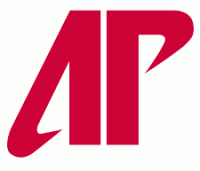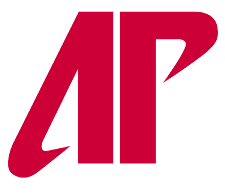 Clarksville, TN – With Austin Peay State University football's October 10th home opener against Eastern Illinois less than three weeks away, the Marketing and Promotions Department wants to make students, alumni and fans aware of all the events occurring at Governor Stadium in 2013.
All week, LetsGoPeay.com will dispense information on different promotions and appreciation days, beginning with game-by-game promotions.
The Govs are in their final season in Governors Stadium as it stands now, with renovations scheduled to begin as soon as the Govs final home game is complete. To honor the venerable stadium and encourage fan and community participation, Austin Peay will have a number of promotional events at each 2013 home game.
For the Govs' first Thursday night tilt since the 2010 home opener, Austin Peay will hold Faculty/Staff Appreciation Night; check www.LetsGoPeay.com Wednesday for more information about this event. In addition, housing will be giving away two $500.00 scholarships and two $200.00 Plus Dollar vouchers to students who register at the game. The athletic department also will recognize the 2013 Ohio Valley Conference champion men's golf, men's tennis and baseball teams at halftime.
The UT Martin game (October 26th) will serve as 2013 Homecoming, with a 'Blast from the Past' theme. Among the events scheduled for the week are a Fight Song Competition (5:00pm, Thursday at the Red Barn), the 35th Annual Homecoming Golf Tournament (8:00am, Friday, Swan Lake Golf Course) and the Alumni Awards Brunch (Saturday, 10:30am, MUC Ballroom); a complete list is available at https://www.apsu.edu/homecoming.
That also will be Youth Sports Day at Governors Stadium; pre-registered youth will get a chance to lead the Govs onto the field prior to the game, and two lucky kids will serve as honorary captains and participate in the pregame coin toss.
The November 2nd game against Jacksonville State will be Community and Band Night. All area high school band members are invited to be a member of the GOMB for a day, including playing in the stands and marching with the band at halftime. For more information, visit the band's homepage.
Austin Peay also will recognize the athletic department's spring honor roll at halftime of the Jacksonville State game, as well as all military in attendance. A special Community Hero award also will be announced, recognizing outstanding members of the Clarksville community based on youth involvement, civic responsibility, volunteerism and charitable works.
The Govs Senior Day against Southeast Missouri (November 16th) will bring a close to the final year of the current Governors Stadium and will be Senior Day for 15 seniors, who will be thanked prior to the game for their contributions to the football program.
The athletic department would like to invite all football alumni back to the stadium one more time to retire the "Legends of Governors Stadium", with a host of events designed just for our football alumni; all football alumni are encouraged to contact Rylan Kean ( or 931.221.1277) for more details.
Athletics also will announce the All-Governor Stadium team during the finale; voting will continue for the all-time team until October 23rd.
Check back at www.LetsGoPeay.com tomorrow for more information on Tailgate Alley, Austin Peay's unique game day experience spot.