Clarksville, TN – On Tuesday September 24th, 2013, a person entered the Legends Bank at 140 Dover Crossing and gave the teller a note demanding money. When the teller refused to give the suspect any money and he fled.
Carlo Howard Harris, the subject who attempted to rob Legends Bank at Dover Crossing, was taken into custody Wednesday morning, September 25th, 2013, at 4:25am.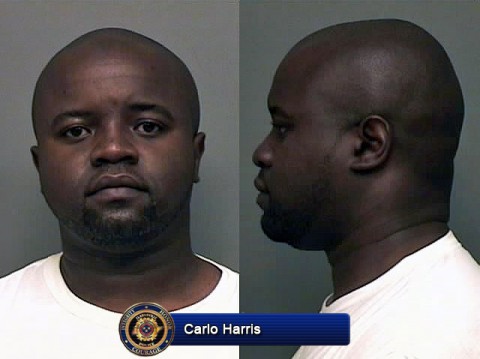 The Clarksville Police Department's District 3 Night Shift Officers picked him up at Microtel on Holiday Drive.
He has been booked into Montgomery County Jail.
Carlo Harris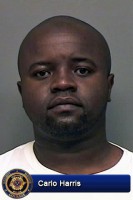 Name: Carlo Howard Harris
Date of Birth: 11/ 11/ 73
Gender: M
Race: B
Given Address: 22 Chestnut Drive, Clarksville, TN
Arresting Officer: Thomas Tranberg
Charged With: Aggravated Robbery
Booked Into: Montgomery County Jail
Bond: $25,000