Clarksville, TN – First it was Midnight Magic to greet the start of basketball practice October 15th and then later it was Reigning Red.
But with the change in NCAA men's rules to basically mirror the women's side, October 15th is no longer the starting date for college basketball practice start.
In fact, Austin Peay State University men's basketball quietly will usher in practice, 4:15pm, Friday. The NCAA now allows men's basketball teams to practice 42 days—30 practice days in the timeframe—before their exhibition game against Central Missouri, November 4th.
"I think we all are anxious to get started," APSU coach Dave Loos said "The previous change in the rules allowed us to do a little bit—but with two hours a week, if you break it into two one-hour sessions, you just get a good start and it's time to quit.
"We all are anxious to get into it full steam."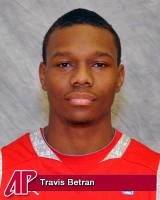 What Loos has seen in those preseason workouts is a team determined to bounce back from an uncharacteristic 8-23 season, one in which almost everything went wrong; that saw the Govs miss the Ohio Valley Conference tournament.
"I have been impressed with the energy and enthusiasm from our entire group," Loos said. "Some motors that might have been sputtering previously I have been impressed with—the effort, energy and enthusiasm from both our returnees and our newcomers has been impressive."
A year ago, APSU outshot its opponents both from the field and three-point range. However, the Govs committed a frightening 100 more turnovers than the opponents. They also allowed 76.5 ppg. As a result, Loos and his team have stressed three objectives from the moment the 2012-13 season ended, through the off season recruiting process and the return to school.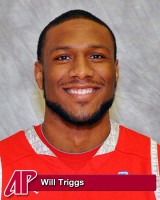 "We have to change our identity on the defensive end," Loos said. "I trust we will be able to do that with the group of people we have.
"Another thing we set out to do is get more easy baskets, transition baskets. That also will be a real emphasis as we enter practice.
"The third goal is to make sure we take care of the basketball better than we did last year. We have four people in our program that can play the point guard position. I have confidence in all four of those guys."
The Govs return three key starters from 2012-13. Guard Travis Betran is the OVC's leading returning scorer (17.2 ppg). Forward Will Triggs averaged 12.2 ppg while 6-8 center/ forward Chris Horton was league Freshman of the Year after blocking 100 shots.
Also back are junior forward Chris Freeman (5.2 ppg, 4.0 rpg), along with sophomore guards Cory Arentsen (3.9 ppg) and Thomas Greer (1.9 ppg) , sophomore forward Preston Herring (2.5 ppg), senior walk-on point guard Jeremy Purvis (3.2 ppg), who helped bail out the Govs from some of their turnover woes when then-senior Jerome Clyburn was down with leg injuries.
In addition, sophomore point guard Zavion Williams, who sat out last season after transferring from Lipscomb, has a year's experience in the Govs system.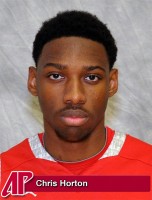 But Loos and staff also signed juco point guard Fred Garmon, a hard-nosed defender, who helped lead Mineral Area College to the juco tournament.
Local product D.D. Smith, the brother of former Govs' football star Amius Smith, also joined the Govs after a career that started at Lipscomb before shifting to Vincennes Junior College last season. Smith not only can play multiple positions, including point, but he brings both a reputation as a superb defender along with owning leadership ability.
Wing Ed Dyson, another JC transfer, brings both perimeter scoring and athleticism to the floor while 6-7 sophomore forward Serigne Mboup, a late signee, is expected to bolster the front court.
"We have three solid guys to build around and another guy, (6-5) Chris Freeman, has seen the light," Loos said. "His effort and attitude has been really good.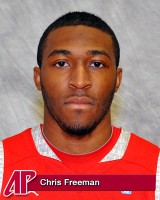 "Our new group of people we accomplished what we sought to do—we got some athletic tough guys who are going to defend and help our transition game."
When legislation passed to allow teams to start practice earlier but restricted those practice days within that time frame, Loos was unsure about the effects. But after talking to some women's coaches he started to warm up to the benefits.
"It will be interesting to how this works," he said. "The longer I have looked at it the more anxious and curious I am to see how this works. One thing I do know is when you practice six consecutive days, the fifth and sixth practices can tend to get a little sloppy.
"It is going to give us some days off. We usually are going to practice four days and then give them two days off, practice four days and take a day off. It can be a good thing for both the players and the coaches—we can take a day to go recruiting."