Clarksville, TN – Austin Peay State University's softball team saw freshman Brianna Bartuccio face the minimum number of batters in the opening game of their doubleheader, September 28th at Cheryl Holt Field giving up just one hit, as the Lady Govs defeated Motlow State Community College 11-0 and 7-3.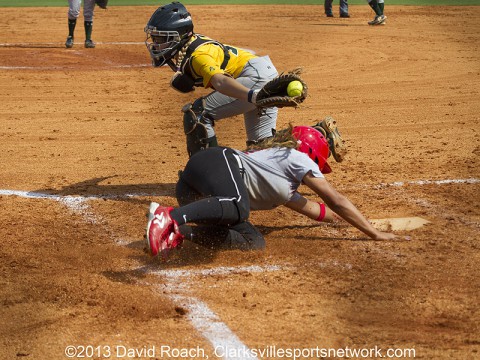 Bartuccio, a righthander from Naples, FL, was perfect through the first four innings – setting down the first 12 Lady Bucks saw faced – before Keli Bruning laced a single down the third-base line for a clean single.
Bruning would be erased on a double play, followed by a groundout to end the game and give Bartuccio the minimum 15 batters faced in five innings of work.
Overall, Bartuccio only allowed two balls to leave the infield dirt the entire game finishing with 10 groundball outs in the contest.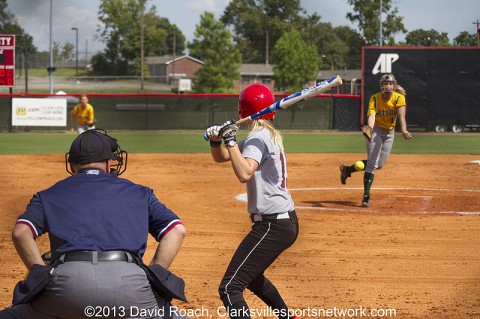 "She (Bartuccio) had a great outing today," Austin Peay coach Stephanie Paris said. "She was working ahead of batter and doing what we need her to do in getting ground balls."
Offensively, the Lady Govs (5-0) recorded their fourth straight game with at least 10 hits, as Austin Peay broke open the game open in the bottom of the fourth inning by scoring nine runs on eight hits.
Leading 2-0, Bartuccio would help herself by starting the inning with a home run over the left field fence, followed by back-to-back singles by sophomores Mel Pavel and Vinchenza DiBenedetto.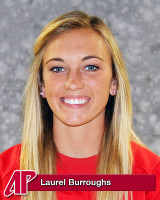 Freshman Fatima Larios was then hit to load the bases, with no outs.
The flood gates would open after that, with senior Amanda De Vries doubling in two runs followed by an RBI single by freshman Rikki Arkansas and a RBI double by junior Christina Beam to make it 7-0.
Junior Laurel Burroughs then drove in a run with a groundout and fifth-year senior Kristin Whitmire smacking the Lady Govs third double of the inning to drive in a run.
The final two runs of the inning came on a home run by sophomore Niya Sparks two make it 11-0.
"We did a good job of being aggressive on the good pitches that we needed to be," Paris said. "That was the difference between Game 1 and Game 2. We were very aggressive on good strikes and what can you say, they just hit the ball well."
Austin Peay had taken the lead, 2-0, in the bottom of the second inning on an RBI triple by DiBenedetto, followed by an RBI single from Larios.
The second game of the doubleheader was a much more contested contest despite the fact that the Lady Govs never trailed and Motlow State out hit Austin Peay, 14-8.
"We talked to them after the game and told them that was one of those games where you had to grind it out," Paris said. "We gave up a couple of runs with our pitching, but we would come right back an answer with some runs of our own."
Burroughs would put the Lady Govs up 2-0 in the bottom of the first inning, with a two-run homer, but Motlow State scored its first run of the day to make it 2-1.
Austin Peay would extend its lead out to 7-1 with single runs in the second, third and fourth innings, while scoring twice in the fifth inning.
Motlow State would score twice in the top of the sixth to make it 7-3, but the Lady Bucks would get no closer.
Austin Peay will close out its fall schedule October 2nd, 3:00pm, with a home doubleheader versus Volunteer State Community College.
Photo Gallery