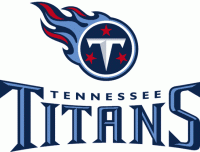 Nashville, TN – The Tennessee Titans beat the New York Jets Sunday afternoon at LP Field 38-13. The win is overshadowed by the injury to quarterback Jake Locker.
Early in the third quarter of Sunday's 38-13 win over the New York Jets, Tennessee Titans quarterback Jake Locker went down after getting hit by Jet's defensive linemen Muhammad Wilkerson and then by defensive end Quinton Coples.
Locker was carted off the field with a right hip injury. Locker was transported to the hospital for testing and further evaluation.
When asked if doctors told him anything on field concerning Jake Locker's injury, Titans head coach Mike Munchak stated "I don't think anything they saw on the field (indicated) that nothing had popped out. That's what they had. That's where it was sore. (It was) leg pain in general right there. So it was just a matter of getting him off the field and getting an opportunity to look at it and assess right now."
Jake Locker was having one of the best game of his career before leaving the game. He completed his first seven pass attempts against the Jets, and in the game, he was 18-of-24 for 149 yards, three touchdowns and no interceptions for a career-high passer rating of 130.0.
Ryan Fitzpatrick took over at quarterback for the injured Locker.
Munchak was asked after the game if he is assuming that Ryan Fitzpatrick will start at quarterback in next game. Munchak replied, "Well, we just got to wait and see. I think we will make…we will wait to get all the information and start deciding what we need to do."
According to Munchak, Locker is not having emergency surgery. He is just being checked out.
If Locker is out for any extended about of time, the Titans may bring Rusty Smith to the active roster.
"That will be (among) the things we consider once we know exactly. Again, we are not going to make a decision on anything until we exactly know what's going on with Jake and then we will handle it like we would with any other injury," said Munchak. "Obviously, it's more critical since it is your quarterback.  So, it doesn't speed anything up or change the process. We still have to find out what happened and what the prognosis is going forward and then we can decide what is best to do for Jake and the team."