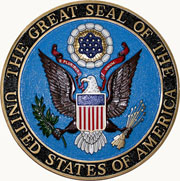 Washington, D.C. – Congress and President Barack Obama had until Monday at midnight to pass the 2014 spending bill and failed to do so. As of 12:01 Tuesday Morning, parts of the federal government are officially shut down due to lack of funding to operate.
There was a last ditch effort to negotiate the differences between the House and Senate bills using a bipartisan conference commmitte, but it was rejected.
Come Tuesday morning, nonessential federal workers, an estimated 800,000, will be sent home. Only employees necessary for national security will be allowed to continue work, be it without pay.
A bill was passed late Monday night by the House and Senate to pay active-duty military and those that support them. President Obama signed the bill.
Social Security and Medicare will remain open. The National Parks will be closed to the public. The U.S. Mail will continue to be delivered.