Hebron, KY – Golf course familiarity played huge dividends for Austin Peay State University men's golf team Monday. The Govs shot a 3-under 285 in the first round of the Bearcat Invitational to sit in second place, one shot off the in action being played at the Traditions Golf Club.
«Read the rest of this article»

Clarksville, TN – Austin Peay State University's volleyball team steps out of conference play for a matchup against one of the nation's four remaining unbeaten squads when it travels to Missouri for a 6:30pm, Tuesday contest.
«Read the rest of this article»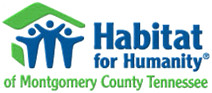 Clarksville, TN – Habitat for Humanity of Montgomery County Tennessee accepted a donation from Pastor Willie Lyle of the Sango United Methodist Church (UMC) this week from the proceeds of the 2011 Sango Scamper Road Race.
Habitat for Humanity has been the beneficiary of this Sango UMC event for over 20 years. «Read the rest of this article»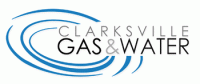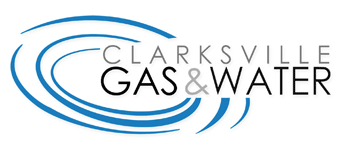 Clarksville, TN – Clarksville Gas and Water has scheduled a water outage on Thursday at 8:30am on Caldwell Lane from Edmondson Ferry Road to the end of Caldwell Lane to replace a compound water meter. The work is anticipated to be complete and water restored by approximately 1:00pm.
The road will be open to traffic.


Clarksville, TN – The Crow Community Center, located at 211 Richview Road, will resume sessions of Tai Chi for Arthritis, beginning October 15th! Tai Chi for Arthritis will take place every Wednesday, 4:00pm to 5:00pm, from October 15th through November 26th.
Instructed by Stuart Bonnington, this program is open to adults of any age who may be suffering from arthritis. Bonnington is certified by the Arthritis Foundation as an instructor of their Tai Chi for Arthritis program. «Read the rest of this article»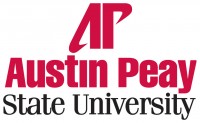 Clarksville, TN – Every October, the country's literary community eagerly awaits the release of the "Best American Series," celebrating the top writing published in the United States in a given year.
The anthologies are a Who's Who of a genre's current literary stars, but they also highlight the nation's preeminent magazines and journals that feature these works.
«Read the rest of this article»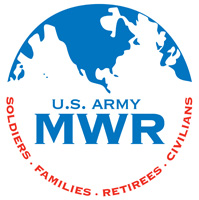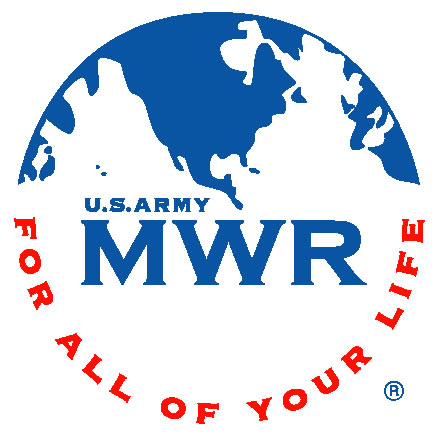 Fort Campbell, KY – Join Outdoor Recreation Adventure Programs for some great activities this month!
Women in the Wilderness Archery will be offered on October 8th from 5:30pm to 7:30pm. You must be age 18 or over to participate. "Women in the Wilderness" is a program designed for women to enjoy outdoor sports and learn a new skill as well as meet like-minded women. The cost is $10.00 and preregistration is required by 4:00pm on October 7th. «Read the rest of this article»

Clarksville, TN – On Saturday, October 12th, Laying Low is back for its third installment to benefit the Customs House Museum. Originally created as a laid-back alternative to the annual Flying High fundraiser, Laying Low is an outdoor event suitable for the fall season.
Guests can expect a fun evening with beer, bonfires to cozy up to, and a barbecue dinner by Mark Weakly. «Read the rest of this article»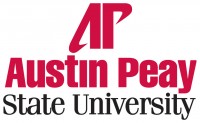 Clarksville, TN – In a cemetery in Gallatin, Tennessee, Virginia P. Moore's headstone reads, "One of the First Five Home Demonstration Agents in the World."
The inscription, at first, doesn't sound too glamorous. In the early 20th century, home demonstration agents traveled to rural communities, teaching farm women skills such as how to can and preserve vegetables. Moore did this in Tennessee, visiting impoverished areas to organize tomato and canning clubs in the days before 4-H.
«Read the rest of this article»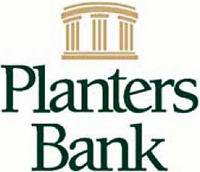 Clarksville, TN – The Planters Bank-Hilldale Gallery will show watercolor illustrations from local artist Lynne Griffey now through Wednesday, November 6th. The paintings are all featured in a newly published book by local author Nancy Sneed, "Grains of Sand: Beach Poems."
Griffey and Sneed, both retired Clarksville educators, combined their talents to produce a book the entire family can enjoy. "Grains of Sand" is a collection of poems that tell the story of a family vacation to the beach, from packing to reliving the trip through the photo album.
«Read the rest of this article»