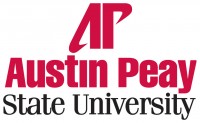 Clarksville, TN – In a cemetery in Gallatin, Tennessee, Virginia P. Moore's headstone reads, "One of the First Five Home Demonstration Agents in the World."
The inscription, at first, doesn't sound too glamorous. In the early 20th century, home demonstration agents traveled to rural communities, teaching farm women skills such as how to can and preserve vegetables. Moore did this in Tennessee, visiting impoverished areas to organize tomato and canning clubs in the days before 4-H.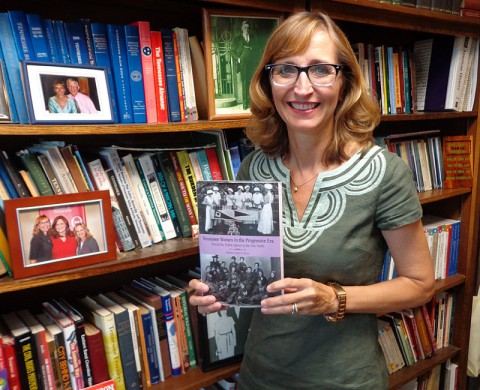 Dr. Minoa Uffelman, Austin Peay State University associate professor of history, said modern society might view Moore's work as "irrelevant or old-fashioned," but she sees her more as a revolutionary "who brought education, economic improvement, and forward-thinking ideas to daughters and farm wives in rural southern homes during an era of Progressive reform in America."
For years, Uffelman has studied and discussed Moore's impact on Tennessee and southern history, and now her research is part of a groundbreaking new book, "Tennessee Women in the Progressive Era: Toward the Public Sphere in the New South," published recently by the University of Tennessee Press.
The book, a collection of scholarly works examining women's reform efforts in Tennessee from 1890-1930, features Uffelman's fascinating essay on Moore, "Tomato Clubs as Salvation: Canning Clubs for Girls and the Uplift of Southern Rural Society."
"No prior compilation on Tennessee women progressives has focused on the work and lives of Tennessee women of the Progressive Era beyond the vote," Mary A. Evins, the book's editor, wrote in the Forward. She specifies that the local suffrage movement was an important aspect of the Progressive Era, but this book focuses on the many overlooked contributions of Tennessee women during that time.
Uffelman's essay on Moore's tomato and canning clubs gives new insight into the vital role home demonstration agents played in trying to transform the south.
"Canning was a new, cutting-edge technology at that time," Uffelman said. "These agricultural reformers wanted to teach rural women how to can, and that would be good for food preservation and improve nutrition. Rural women could sell their canned vegetables or they could barter. Reformers really thought they could lift southerners out of poverty."
Moore was an active reformer, going from county to county to organize local groups. She taught women and young girls how to grow tomatoes, can them and sell and market them. Photos, published with Uffelman's essay, show club meetings throughout Tennessee and a large demonstration rally in Chattanooga, TN.
"They were really idealistic," Uffelman said. "The clubs did not do as much as they hoped, but families were helped. It did improve their lives."
Uffelman's essay on Moore and canning clubs is the result of years of work, dating back to her time as a doctoral student at the University of Mississippi. While conducting research for her dissertation, she discovered a collection of Moore's papers. Those papers have allowed her to expand her research over the years, and in 2007, she participated in a symposium, "Intersecting Missions: The Work of Women in Progressive Women's Organizations in Tennessee, 1870-1930." That conference led to the publication on this new book.
In Uffelman's essay, Moore is presented as a dynamic character committed to her goal, which Uffelman writes was "nothing short of lifting the rural South out of poverty and creating an educated female population."
The book, a valuable addition to the scholarly work regarding Tennessee History, is available at www.amazon.com and APSU's Ann Ross Book Store.
For more information on the book or Moore, contact Uffelman at .