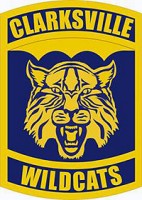 Clarksville, TN – Clarksville High Lady Wildcats volleyball coaches Jami Thomas and Lacey Browning will be directing a volleyball clinic for 7th and 8th graders from 5;30pm-7:30pm, Monday evenings on October 21st, 28th; November 4th and 18th.
"The primary focus of this middle school clinic will be fundamental skills," Thomas said. "Players can expect to improve on forearm passing, overhead passing, overhand serving, etc. These skills are the building block of any volleyball team. Our goal is that each player will walk away with skills that can earn them a position on a volleyball team."
The clinic will cost $125.00 (cash or check payable to Clarksville High School Volleyball Booster Club).
To receive registration forms and the medical release form contact Jami Thomas at Jamidthomas@gmail.com . She may also be reached at 913.205.9744 for more information.
Upon completion send registration to Jami Thomas at
404 Pinnacle Point
Clarksville, TN 37043
Space is limited and the clinic will be filled based on a first come, first serve basis. Reservations are made upon full payment of registration. Confirmations will be sent to e-mails provided on registration form.