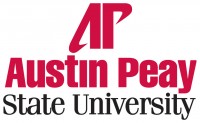 Clarksville, TN – This fall is shaping up to be a busy semester for Austin Peay State University Choral Activities. In early September, the University's three choral groups – Vocal Ease, University Choir and Chamber Singers – performed for the Tennessee Board of Regents dinner at APSU.
A few weeks later, the Chamber Singers traveled to Nashville for a performance at the Schermerhorn Symphony Center as part of the Nashville Symphony's Free Day of Music event.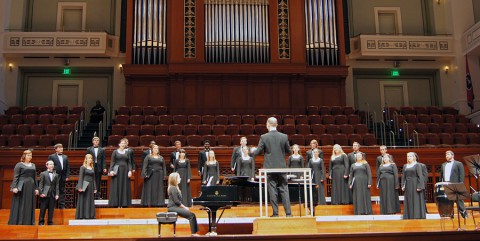 "To get our students on that stage was really important," Dr. Korre Foster, director of APSU Choral Activities, said. "Some students had never seen the Schermerhorn before. It was also a great rehearsal before Chamber Singers perform next semester on the Cannon Center stage in Memphis."
At 7:30pm on October 22nd, the Clarksville community will get their first chance this year to hear the University's talented group of young singers with the concert "Choral Kaleidoscope" in the campus' Mabry Concert Hall. The concert, which is free and open to the public, will feature all three choral groups performing an eclectic array of music by Mozart and René Clausen, as well as the famous 1960s song "Monster Mash."
"Although we've performed many times this fall, this is technically our first concert of the season, and it highlights the high level of ensemble music-making at Austin Peay," Foster said.
Two days after that concert, on October 24th, APSU Choral Activities will host Choir Fest on campus, which brings public school students from Middle Tennessee to APSU to participate in choral singing.
"They're on campus the entire day, their parents come," Foster said. "It's a very important recruiting activity. Plus it gives our music education students an idea of what it's like to work with high schoolers and middle schoolers all day."
The choral program also will host additional performances this November and December. Information on those events will be released in a few weeks.
For more information on the Choral Kaleidoscope concert, contact Foster at fosterk@apsu.edu.