Hopkinsville, KY – Off its first tournament championship, Austin Peay State University men's golf team hopes to end its fall season in strong fashion when it hosts the F&M Bank APSU Intercollegiate, Monday and Tuesday, at the Links at Novadell.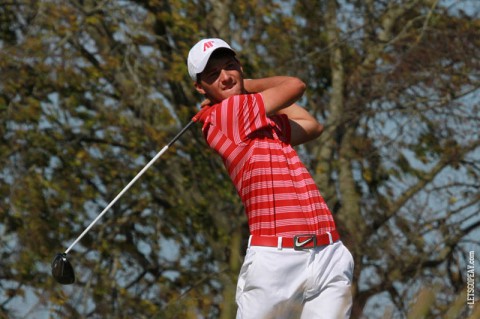 The two-day event will consist of 54 holes—36 Monday and 18 Tuesday—on the 7,132-yard layout.
Austin Peay will enter two teams into the 14-team field that also will include almost all Ohio Valley Conference foes: Belmont, Tennessee Tech, Eastern Kentucky, UT Martin, Murray State, Morehead State, Tennessee State and Eastern Illinois.
Also participating will be Western Kentucky, Lipscomb, South Dakota and Southern Illinois.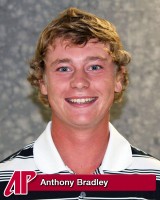 The Governors captured the Bearcat Invitational Tuesday for APSU's third straight win in that event. They did it by shooting an 862, their best three-round total during the three-year timeframe.
"It is a learning process for the guys when you get into that final pairing," APSU coach Kirk Kayden said. "It's more handling pressure and being able to that and everything that comes with it. We are not trying to think about score, but think about playing the golf course.
"It was nice to get over the hump, finish a tournament and get that first win. Obviously, that will help us carry some momentum into this week."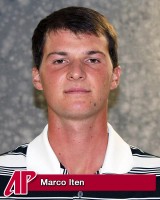 The Governors are amid a 17-match streak of Top 5 finishes, including four this fall. They have used the same lineup—seniors Anthony Bradley, Marco Iten, Trey Tarpley and sophomores Austin Kramer and Chris Baker—every match as this is the fifth straight week of playing, all but eliminating potential qualifying.
However, last week the remaining six Governors—senior Alasdair McLennan, junior Tucker Wallace, redshirt sophomores Cleve Guinn and Korey Smith along with freshmen Oliver Dickson and Erik Hedberg—were able to play in the Skyhawk Invitational at Paris Landing State Park, with Wallace garnering a third-place finish while Hedberg tied for 17th, using a pair of 70s along the way.
"We have a number of good players that can play in our starting five," Kayden said. "It was good for them to go to Paris Landing get some experience and some competition under their belts along with some confidence. Obviously, Tucker and Erik finishing in the Top 17 were solid for me to look at.
"With the split season, it will be a good indicator for me to see who will come back and compete for that starting five next spring. And we have a several wonderful events for them to play in."
The Governors have enjoyed enormous success in the 13-year event (another year was rained out)—this will be the eighth straight year at Novadell. The Govs have won eight times, including the previous two seasons. Only once have they finished out of the Top 5.
"The guys are very familiar with the course in their preparation, although we have not played it a lot this year so far," Kayden said. "We are going to have a lot of support at Novadell. That always is a good thing. It should be a good week and hopefully something to carry into the off season."