Written by Jim Garamone
American Forces Press Service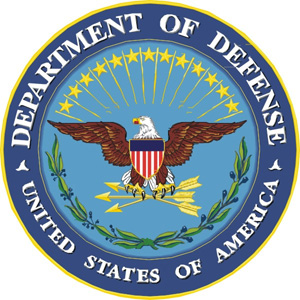 Washington, D.C. – United States President Barack Obama today thanked federal employees for their service, sacrifices and dedication.
In a White House speech today to mark the end of a government shutdown that sidelined hundreds of thousands of federal workers, the president said their service matters.
"Thanks for your service," Obama said to federal workers. "Welcome back. What you do is important — it matters. You defend our country overseas. You deliver benefits to our troops who have earned them when they come home. You guard our borders. You protect our civil rights. You help businesses grow and gain footholds in overseas markets. You protect the air we breathe and the water our children drink. And you push the boundaries of science and space. And you guide hundreds of thousands of people each day through the glories of this country." «Read the rest of this article»

Clarksville, TN – For the final time in the 2013 regular season, Austin Peay State University women's soccer team will host an Ohio Valley Conference foe at Morgan Brothers Field, 7:00pm, Friday, when Morehead State visits Clarksville.
The Lady Govs then begin a three-game road trip to conclude the OVC slate with a 12:00pm (CT), Sunday visit to Eastern Kentucky.
«Read the rest of this article»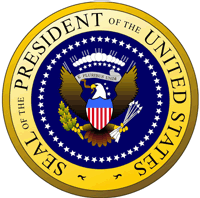 Washington, D.C. – Last night, United States President Barack Obama signed legislation to reopen our government and pay our bills.
"Because Democrats and responsible Republicans came together, the first government shutdown in 17 years is now over," he said today in the State Dining Room. "The first default in more than 200 years will not happen.  These twin threats to our economy have been lifted."
«Read the rest of this article»

Clarksville, TN – Austin Peay State University's volleyball team hits the midpoint of its Ohio Valley Conference slate when it begins a two-week crossover set with Eastern Illinois and SIU Edwardsville.
«Read the rest of this article»
Clarksville, TN – "Think Music. Think Austin Peay." That's the motto of the Austin Peay State University Department of Music, and earlier this year, Dr. Eric Branscome, coordinator of music education at APSU, decided to remind his students what exactly those five words meant.
"For the longest time, we have not had students in music education participate in many of the local or state-wide music education events," he said. "My soapbox to the students has been, it's hard to 'think music, think Austin Peay' when Austin Peay is not involved in the music education community."
«Read the rest of this article»

Clarksville, TN – The subject in the pictures has burglarized two different Clarksville Wal-Marts and a Wal-Mart in Dickson, TN. The suspect burglarized these three different Wal-Marts in one day.
Please, help Law Enforcement, in Clarksville and Dickson, identify this burglary suspect. If anyone knows who this individual is, please call Detective Honholt at 931.648.0656 ext. 5260 or the Crime Stoppers TIPS line at 931.645.TIPS (8477).
«Read the rest of this article»

Clarksville, TN – Road closures for this weekend have been announced for the 3rd Annual Go Commando Half Marathon & 5k powered by CDE Lightband.
The following streets will experience intermittent delays from 7:00am until 11:30am on Saturday, October 19th, 2013. «Read the rest of this article»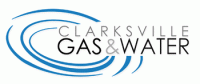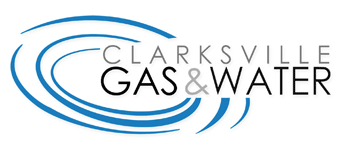 Clarksville, TN – A Clarksville Gas and Water construction crew has turned off water service on Parkway Place from 101st Airborne Division Parkway to Verkler Road to repair a water main leak. The work is anticipated to be finished by approximately 2:00pm.
The roads are open to traffic.
San Francisco 49ers (4-2) vs. Tennessee Titans (3-3)
Sunday, October 20th, 2013 | 3:05pm CDT
LP Field | Nashville, TN | TV: FOX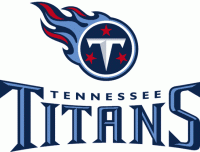 Nashville, TN – The Tennessee Titans (3-3) host the defending NFC Champion San Francisco 49ers (4-2) this week. The late afternoon kickoff at LP Field (capacity 69,143) is scheduled for 3:05pm CDT on Sunday, October 20th.
The contest has been designated as the team's annual "Code Blue" game. Fans are encouraged to wear Titans blue to work and school during the week, as well as to the game Sunday, and all fans in attendance at LP Field will receive Code Blue T-shirts. This is the sixth consecutive season the Titans have held a Code Blue game.
«Read the rest of this article»

Clarksville, TN – Are you familiar with Clarksville's Gateway Chamber Orchestra? For the last five years, the ensemble – made up of Austin Peay State University music faculty and other professional musicians – has hosted acclaimed performances of classical masterworks and garnered serious Grammy consideration with their two recorded albums.
Still, the orchestra sometimes feels like a well-kept secret. That's why they've kicked off the "Get to know the GCO" campaign this year, with the intention of showcasing the different components of this incredibly talented ensemble.
«Read the rest of this article»