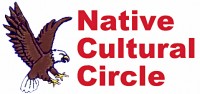 The Native American Cultural Circle of Clarksville held their 16th annual Inter-Tribal Powwow at the powwow grounds located just across from the Port Royal State Park site last weekend.
Area Native Americans, community supporters, and dancers from across the nation gathered together to celebrate their heritage. The event is open to the community and several hundred people took part throughout the two-day event.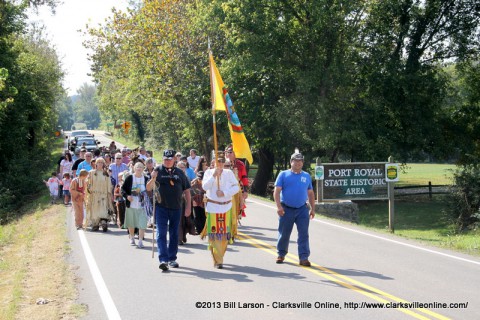 The event kicked off as it does each year with the Trail of Tears Memorial Walk which symbolizes the return of Native Americans via the trail that took them to the Oklahoma Territories in the 1830s. During that time around 125,000 Native Americans were resettled into Indian territory which is around modern-day Oklahoma. This is the 7th year that the Native Cultural Circle has held this remembrance.
Following the walk is the Grand Entry which opens each day. On Saturday, local Veterans and first responders were recognized by their friends and families, it is always an emotional time.
Various dances were held, some demonstrations of the skill and talents of the dancer, and are not open to the public; while others encourage public participation.
Special events were also held for the children including archery, and storytelling. Vendors offered their wares while food vendors kept everyone from getting hungry.
This year the Head Man, and Head Lady were David McDaris and his wife Debi. Faron Weeks served as the Master of Ceremonies. Providing the beat for the dancers were the White Horse Singers who were backed up by Mimi'z Boyz. Mechutay Mankiller served as the Powwow Princess. Head Veterans were Clyde Maize, Charles Page, and Mary Nolan. Bob "Two Bulls" Tulley served admirably as the Arena Director.
Photos