Nashville, TN – Tennessee Department of Safety and Homeland Security Commissioner Bill Gibbons and Tennessee Highway Patrol (THP) Colonel Tracy Trott announced today that a Tennessee state trooper in the Lawrenceburg District has been terminated from the department.
The department dismissed Trooper Tommie Boleyn following an internal investigation into allegations that Boleyn violated THP policies and procedures during an on-duty incident on August 31st, 2013 in Shelbyville Tennessee.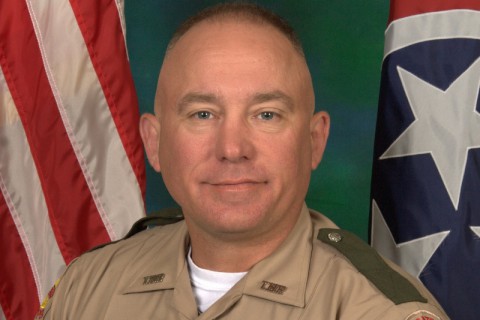 The internal investigation revealed that during a DUI stop in Shelbyville, Boleyn did not follow stop and approach procedures; did not identify himself as a Tennessee state trooper; and engaged in two physical altercations with the DUI suspect, although the suspect was not physically aggressive. The suspect was charged with DUI, and a criminal case is pending.
A memorandum of disciplinary action was delivered to Boleyn today that states gross misconduct; conduct unbecoming of an employee in state service; and brutality in the performance of duties as reasons for the dismissal. The memo goes on to state that "Boleyn's actions have seriously impaired his usefulness and efficiency as a public servant," and that his actions "cast doubt upon his competency and ability to discharge his duties…"
"We expect more out of our state troopers, and this type of behavior will not be tolerated. We acted swiftly to thoroughly investigate the allegations and take the appropriate and necessary disciplinary action," Commissioner Gibbons said.
"The actions of this trooper are not reflective of the hundreds of men and women who honorably wear the Tennessee Highway Patrol badge and put their lives on the line to protect citizens every day," Colonel Trott said.
The department has referred this matter to the district attorney as possible criminal behavior. The department has previously disciplined Boleyn for unprofessional conduct and excessive force.
Per state law, Boleyn's termination is effective October 31st. Boleyn has been on discretionary leave with pay since September 9th, when the investigation was initiated. All departmental equipment including weapons, badges and commission card were secured at that time.
Boleyn, 48, started his second term with the Tennessee Highway Patrol in November of 2009. Boleyn was initially hired in July of 2000; however, he resigned after nearly eight years with the agency before returning in 2009.
Boleyn was assigned to the THP Lawrenceburg District during both terms. He has worked in Bedford, Marshall and Lincoln County, where he is currently stationed.
It is the Department of Safety and Homeland Security's policy to warn, suspend, demote or dismiss any employee whenever just or legal cause exists. Employees shall not commit any act that would reflect discredit upon themselves or the Department while on or off duty.
The Tennessee Department of Safety and Homeland Security's (www.TN.Gov/safety) mission is to ensure that our state is a safe, secure place in which to live, work and travel; enforce the law with integrity; and provide customer-focused services professionally and efficiently.